ABB UNDERWRITES E-BUS TRANSITION TRUST
---
E-CHARGING: As the world rapidly moves towards an e-bus revolution in public transport, electric vehicle charging expert ABB is on hand to ensure success for its bus operator partners, it reports.
If you are a bus operator and concerned about the electric bus transition in Australia and how to successfully navigate it, these are valid feelings and concerns given all the aspects that need to be covered – and that's where partner trust comes in.
There is much that needs to occur, all the way from e-bus choice, battery longevity and driver training up to a charging infrastructure point of view, to ensure the success of your EV fleet. So, trusted experience from companies like ABB is key.
Just as you can't grow a healthy, bountiful fruit tree overnight, you need to get the groundwork right; fertile soil, good location, plenty of sun and nutrients for energy will form the solid basis for productive long-term growth.
Bus fleets are no different. And as ABB is a premium source-to-socket EV charging infrastructure expert with a trusted reputation few can match, you will find it harbours years of well-rounded e-bus experience and know-how to help you navigate a range of e-fleet issues that will inevitably cross your patch, it explains.
Sounds scary? It can be. And you wouldn't be alone in seeing it that way, but fear not as it needn't be. In fact, embrace it. This is a very exciting time in public transport and bus mobility.
As a globally recognised e-charging partner to many successful e-bus projects worldwide – none closer than the future-shaping infrastructure delivery project for Western Australia's Public Transport Authority, which will be the state's first electric bus trial – ABB has honed its skillset to ensure all bus operators it aligns to are best placed to exceed, not just meet, the high standards and benchmarks needed for electric bus success, it states.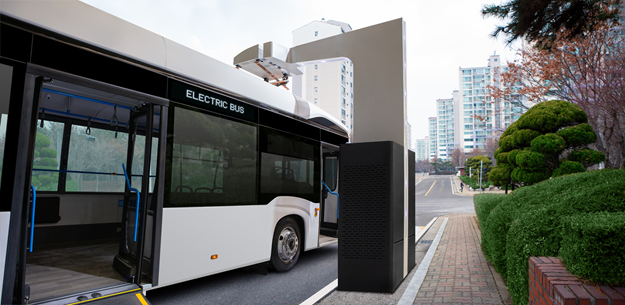 RAPID PACE
Fleet excellence through advanced electric vehicle solutions is absolutely achievable. Of that, ABB is sure. Yet, there are things that bus operators need to think about – and fast!
The global move towards electric vehicles is happening at a pace the automotive industry has never seen. Right now, technologies are sometimes even outstripping the readiness of wider infrastructure.
Within this arena, fleet operators face the task of balancing a practical, present-day business case with a proactive, long-term vision, it states. Along with offering environmental benefits, an electrified fleet will also translate to lower total cost of ownership, benefitting fleet owners.
By 2030, EVs can have a total cost of ownership that is 15 to 25 per cent less than that of equivalent vehicles with an internal combustion engine (ICE), according to McKinsey. The drivetrain of an EV includes fewer parts, compared with an engine of an ICE vehicle, leading to the requirement of less periodic maintenance and lower costs.
Simultaneously, the cost of electricity is lower and more stable compared to diesel. Furthermore, switching to an electric fleet can be carried out in phases with a scalable and modular solution. By evolving the fleet to electric in this way, fleet owners can start to see the benefits of the total cost of ownership of EVs while keeping the initial investment low, ABB explains.
TAILORING CHARGING SOLUTIONS
As technology for EVs continues to improve, it is becoming easier to transition. However, it is essential to evaluate some parameters before making the switch to get a clear visibility of how the transition will take place and the benefits on offer.
Because buses follow fixed schedules and routes, there is no unpredictability around range. The first step is to identify the routes that the EVs will take, the type of EVs for the fleet and the portion of the fleet that needs to be electrified. Based on these parameters, fleet owners can determine their charging and energy needs – addressing key factors for an effective charging infrastructure.
The anchor decision is the bus charging strategy – because efficient recharging reduces electric bus operating costs. There are three main types:
• Depot charging (typically overnight running at relatively low power levels for longer (10–150kW);
• Terminal charging (typically day-time for less than two hours); and
• En-route and on-board charging (requiring DC chargers operating between 150kW and 600kW).
Performance is the driving force of fleet operations as it underpins an organisation's ability to live up to its service commitments, ABB explains. At the heart is reliable, advanced charging and energy solutions able to deliver that certainty.
ABB helps customers define the right charging solutions for maximum fleet efficiency and productivity, with the backing of 99 per cent uptime as well as modular service solutions, it states.
Cities that are seeing the greatest success from their e-bus set-up are using a hybrid approach to these charging options. They are also looking at it holistically and planning for the full range of forces that impact performance and cost.
It is also important to consider the electrical grid infrastructure needs of a new EV fleet. Fleet owners can transition in phases, wherein the first phase can include a smaller number of vehicles. This will also allow fleet owners to gather insights from the first phase of conversion and prepare for the next phase.
ABB's unique perspective across the electrification technology value chain means it gives customers greater performance, flexibility and confidence as they make their e-bus transition, it says.
Importantly, ABB adds that it, "…places charging logic at the core, connecting factors such as vehicle type and battery capacity with considerations such as route characteristics and passenger needs."
These decisions are tightly linked to an organisation's operating priorities, challenges and opportunities, enabling ABB's team to guide both capital and operational savings by taking a holistic, and whole-of-life, approach.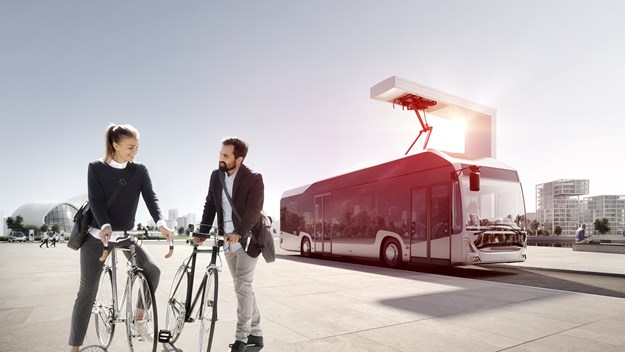 FLEXIBILITY
Looking at a customer's operational requirements today and into the future helps ABB maximise an operator's e-bus flexibility, it says.
That is, with the benefit of interoperable technologies, fewer decisions are 'locked in' and limited. Instead, ABB's range of products is fully compliant with international standards and validated by numerous original equipment manufacturers (OEMs) – that's fact.
Additionally, they are scalable, future-proofed products – particularly acknowledging the reality that many first-time transitions to electric vehicle fleets form part of a much wider fleet.
ABB says it can help customers navigate macro- and micro-infrastructure decisions to lengthen the value of their investment. Team analysis and advice on the right mix of solutions and specifications, ready to be deployed quickly, creates a platform for immediate rollout and ongoing growth, it adds.
In all, ABB connects customers with leading electric vehicle technology to meet diverse operating priorities, it confirms.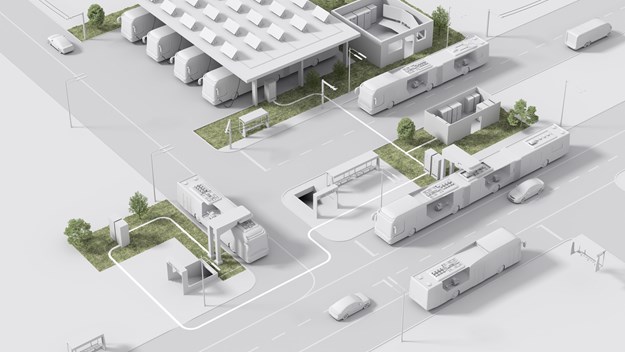 CONFIDENCE
Finally, it's all about confidence – and that's something you deserve.
ABB's leadership in charging technology innovation is supported by more than 100 years of expertise in energy and power distribution – that's pretty hard to look past.
This reputation in electrified solutions is why ABB is proudly associated with prestigious global brands; that means OEM backing from manufacturers that regularly turn to ABB as their partner of choice.
The charging expert's wider network provides its customers with powerful connections across the value chain – like utility providers that deliver grid capacity and power-demand insight; consultants skilled in critical assessments such as depot and route infrastructure analysis; designers who work up detailed plans for implementation.
Ultimately, this breadth of providers that know and trust ABB, paired with ABB's own expertise in optimising vehicle charging solutions, enables fleet operators to truly maximise value.
Subscribe to our newsletter
Sign up to receive the ABC e-newsletter, digital magazine and other offers we choose to share with you straight to your inbox
You can also follow our updates by liking us on Facebook.