CHALLENGE ACCEPTED – CHALLENGER BUS & COACH
---
SPONSORED CONTENT: Building from the point of view of a driver and business owner, Challenger Bus and Coach is now offering a new range of high-quality vehicles designed specifically for Australia's demanding conditions.
Built from the point of view of a driver and business owner, Challenger Bus and Coach offers a new range of high-quality vehicles designed specifically for Australia's demanding conditions, it says.
Challenger Bus and Coach evolved three years ago from a concept derived by a frustrated North Queensland bus operator. Inferior quality parts led to vehicles aging poorly, and the after-sales support received did not live up to expectations. Put simply; these buses were not holding up to Australia's harsh conditions, the company states.
Owner and director Greg Sloan is a second-generation bus operator, has driven buses all over Australia, owned several regional bus operations in different states and has spent a lifetime working on all types of bus models. With his wealth of expertise, the opportunity arose to be involved in the creation of a bus specifically designed and built for Australian conditions, he says.
Hence, the Challenger Bus concept was born, with vehicle design, build and specifications having Sloan's input, supported by skilled engineers.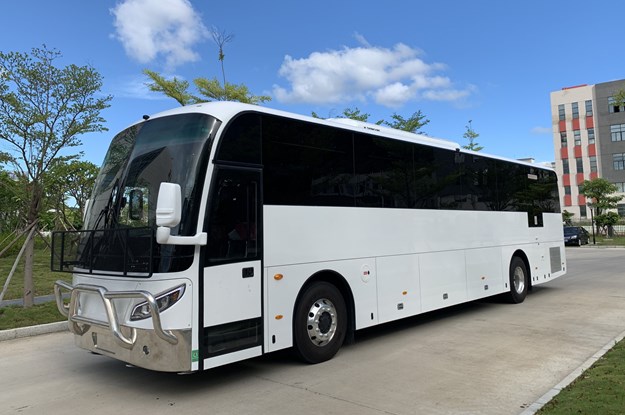 THE START
The first three buses built were Challenger V12s, manufactured by a bus manufacturing facility in Pinxzhang, China, and jointly branded iWarrior. Challenger further evolved, moving its manufacturing base to a modern, privately owned plant in Zhuhai, China. The new plant, owned by Guangdong vehicle manufacturer 'GT', further improved production of the Challenger V12, before beginning manufacture of the Challenger V10. To date, Challenger has built a mix of V12 and V10 models, with a total of 20 vehicles completed, Sloan says.
"Challenger Bus and Coach is a standalone Australian-owned company designing and building buses and coaches to meet the challenging conditions Australia throws at bus and coach operations," said Sloan.
"[The vehicles] must be reliable, cost-effective, long-lasting, and easy to maintain, and sales support must be responsive and emphatic."
"Ultimately, at Challenger, we seek to be flexible, enabling us to accommodate our customers' particular bus requirements."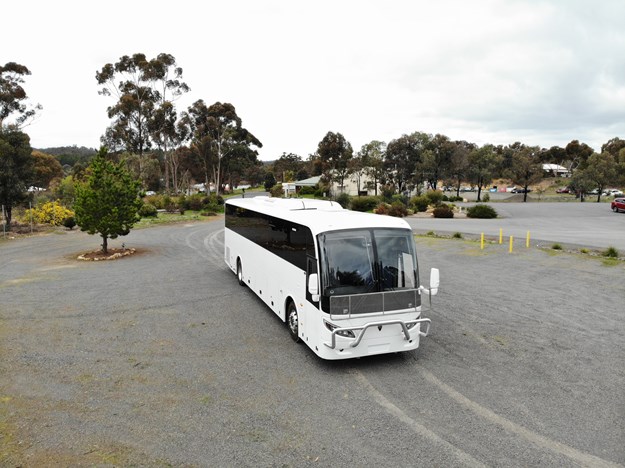 KEY INFO
Sloan explains the key materials and componentry that make up a Challenger Bus, the chassis and body frame, consist of Stalatube ferritic stainless steel, providing a lighter tare weight to carbon steel, while still maintaining its high strength.
"If scratched or gouged, the steel forms a brown film, which is a sealing reaction, so the penetration goes no further for the life of the vehicle," he added.
The body panels are fibreglass and alloy, used to create a low weight, corrosion-resistant vehicle. Through luggage bins are stainless steel panels to minimise corrosion.
The passenger floor is formed of compressed PVC panels, ensuring no swelling, or rotting, and the windows are flat panel glass, making replacement cost-effective and straightforward.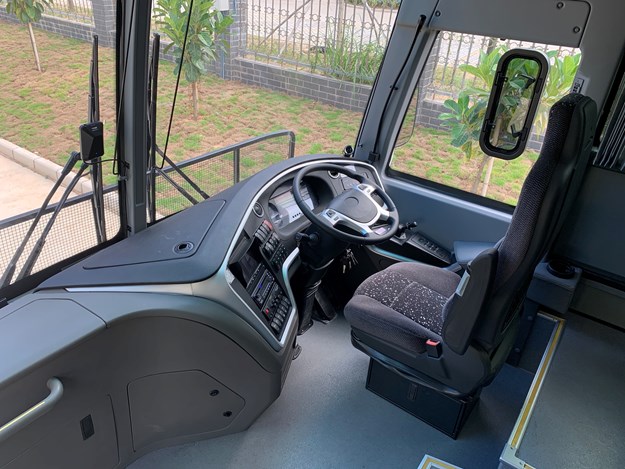 CUSTOMER FEEDBACK
Inside the vehicle, fittings are constructed of a sandwiched alloy panel and powder coated, and all plastic mouldings are UV stabilised materials.
On the mechanical side, UK-built Cummins engines are coupled with transmissions from Allison, with ZF and Meritor diffs. Vehicle suspension is controlled with Wabco's electronically controlled air suspension and braking system. The electrical control system is CAN bus, and the mirrors are remote controlled and heated.
"Our engineers, in conjunction with myself, have designed the dash to be ergonomic and easy to operate, with all features at arm's reach from the driver's position, with a clear, easy view of the dash," said Sloan.
"We have consistently been improving and adding new features to our vehicles while listening to our customers' requirements and feedback – ensuring our vehicles are more operator and driver-friendly. Our first few V12s offered 53–57 passenger seats, and we have since added the 10.5 metre V10 to our list of offerings. The V10 will become the leading, mid-sized bus in the market."
"The V12 and V10 models can be varied for whatever practical seating capacity and arrangement is required. For example, we have had one V12 fitted with a 2/3 seating arrangement, providing an 83-seat capacity. The V10s also have various seating configurations available from 30 to 45 seats."
"Additionally, the V12 and V10 can be toilet equipped for coach specs. These flexible options, plus using well known, high-quality components and materials, provides excellent support for our product."
To date, Challenger has supplied eight buses to operators, with two stock models currently on hand, and a further 10 vehicles arriving in the next few months. Available across all states, Challenger says it can also supply New Zealand.
"So far, our vehicles have operated with few minor issues, all promptly fixed at no cost to operators and with minimal downtime," explained Sloan.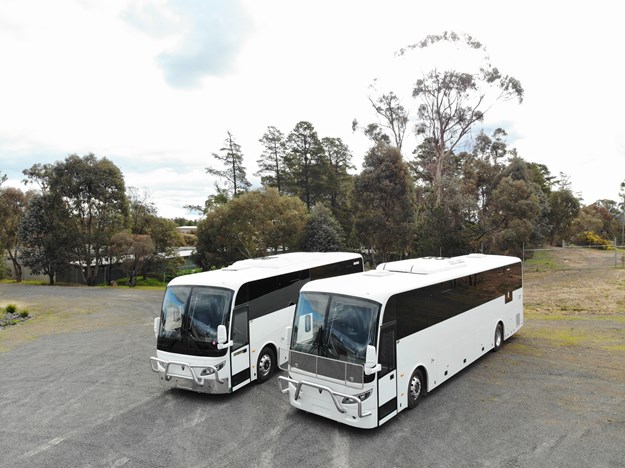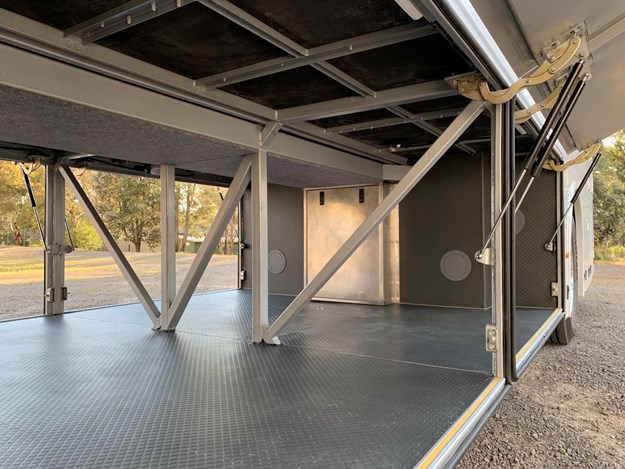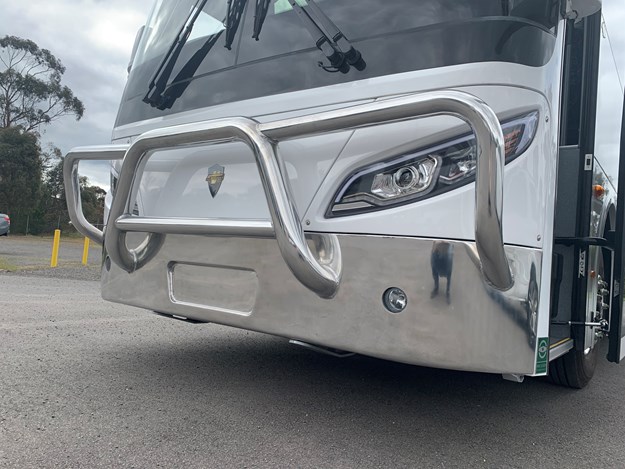 CUSTOMER SUPPORT
"Our main site depot and administration are in Spotswood, Melbourne, close to the city and providing easy access from the airport for visitors and customers. We also have an operation in Mossman, Queensland, and enjoy arrangements with repairers close to customers for their support.
"Parts stock to support our vehicles is vital to maintaining an ongoing relationship with our customers. Our depots in Spotswood and Mossman have most componentry parts on hand, and if not, can access them quickly and promptly."
"We have direct factory support from GT whereby we can access required parts by Air Express. The warranties on major componentry are supplied by OEM Cummins, Allison, ZF, Meritor and Thermo King, which support our Challenger product."
Sloan says the latest models include new features to help meet the operational and compliance requirements rapidly becoming part of the day-to-day running of the modern bus fleet. The 2020/2021 Challenger V12 and V10 models will therefore include standard specification features: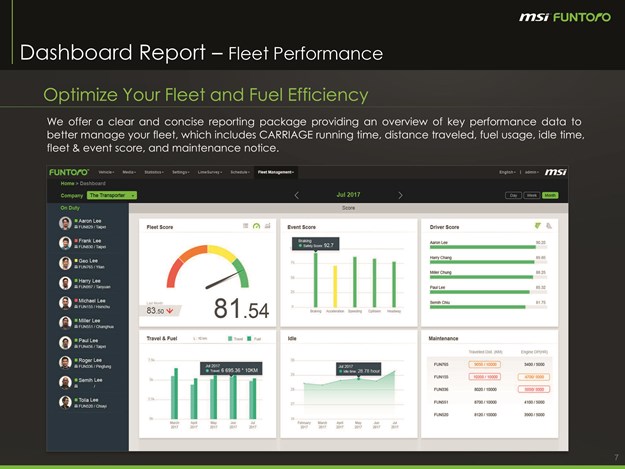 •  Funtoro Telematics Unit to assist operators with vehicle tracking, driver monitoring, live engine information and diagnostics from bus to base in real-time messaging. The system also has additions including passenger tracking and seat monitoring (when seats are occupied it displays on the dash) assisting to reduce the risk of children being left on locked buses at the end of a shift.  As the distributor of Funtoro, Challenger will pay the customer's monthly connection fee for the first 12 months, then offer service at a reasonable monthly cost.  The platform can also be retrofit to existing buses in a customer's fleet.
•  Axle weights are displayed on the dash in real-time and fitted through the Wabco ECAS system to help prevent overloading of vehicles.
•  Mobileye, collision warning system has 360-degree cameras with side blind-spot monitoring, all recorded to a hard drive.
•  Driver's seat is a Grammer air ride seat with a lane-departure warning system to help with fatigue management.
•  Driver's windscreen sun blinds are wider to combat the glare effect on drivers.
•  Driver's air conditioning has ducting on the side pillar beside the driver with vents in the duct and on the dash to direct boosted air-conditioned air to the driver.  Elevating driver comfort and reducing fatigue from heat stress, Challenger says this is possibly a first for the industry.
•  Luggage racks are new alloy moulded racks with a wide opening to make it easier to load luggage.
•  Adjustable air vent system to accommodate changes to seating capacity.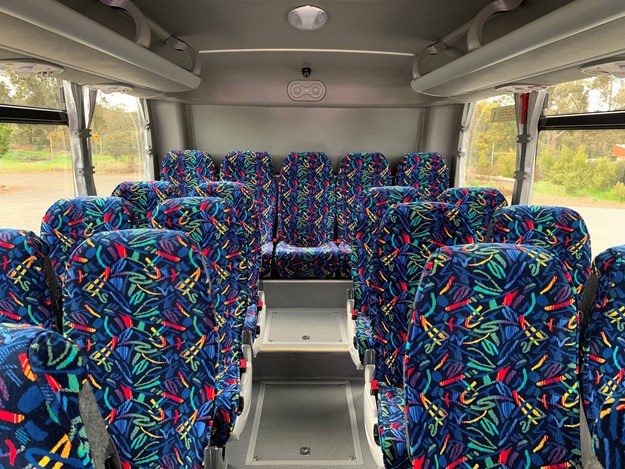 THERE'S MORE
In addition to these standard features, the new models also include a Stalatube stainless steel chassis and body frame, Alcoa alloy wheels, alloy bullbar, stainless steel stone guard, air jack three-quarter impact gun air line with fittings for ease of tyre changing, and tool kit triangles.
"Challenger also offer a fixed price parts supply to customers to keep cost of life to a minimum, which in turn supports the operators bottom line," said Sloan.
"We can fit seats to customer requirements from 39 to 84 seats, and all brands. Our toilet feature can be supplied with a leather and wood grain interior or can be plain with minimal features."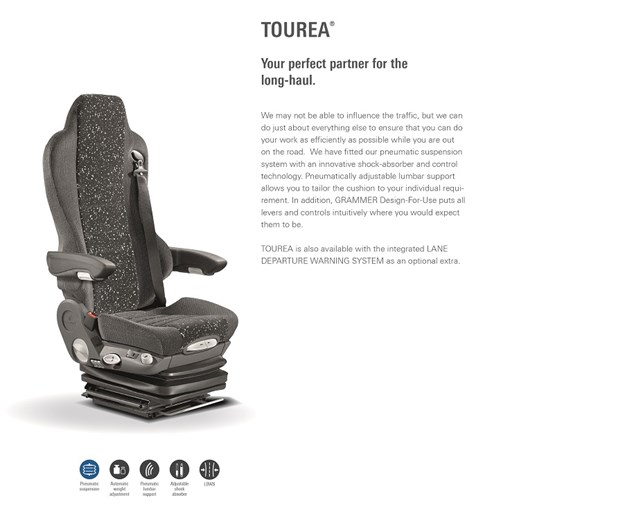 THE CHALLENGER FAMILY
"Another point of difference is we come from an operator, driver and repairer point of view, while delivering a smart-looking, modern, functional bus or coach at a fair and reasonable price," explained Sloan.
"When you purchase a Challenger vehicle, you are not just a customer; in our view you are part of the Challenger family and future, and you should expect us to support our product and what we offer. The challenge is accepted!
"Excitingly, we are also developing further models, due to roll out in late 2021, including the V8 and V6, which will offer alternative vehicles to other small size bus models in the market. Furthermore, we are also working on an electric motor as evolving technologies gather momentum."
Keen to highlight Challenger is not merely a distributor for a Chinese bus manufacturer, Sloan emphasises the heavy involvement Challenger has in the design of the buses and the importance it places on the high standards required by the Australian market. Challenger also offers parts for other bus brands built in Asia and Australia.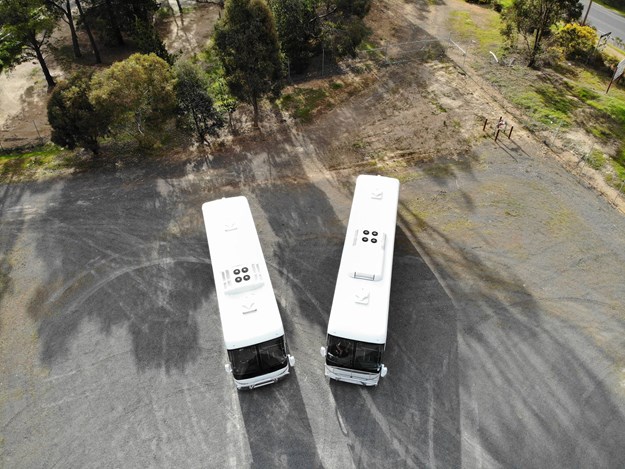 Subscribe to our newsletter
Sign up to receive the ABC e-newsletter, digital magazine and other offers we choose to share with you straight to your inbox
You can also follow our updates by liking us on Facebook.