HISPACOLD - TOTAL EFFICIENCY
---
SPONSORED CONTENT: If the name Hispacold sounds familiar to you it might be its strong 40-odd year connection to a leading Spanish brand of commercial vehicles, but you'll be pleased to know its air-conditioning products are suitable to a full range of other bus and coach brands in the Australasian marketplace.
With more than 50 countries around the world having experienced the efficiency of Hispacold's systems and its adaptability to the most extreme atmospheric conditions, the obligations it has acquired due to the high volume of export of products means Hispacold is obliged to extend its service guarantee to the same degree, the company states.
Hispacold maintains direct contact with every one of the points which make up its worldwide service network, it says. Through technical training courses, specific manuals and a precise understanding of each client's needs, Hispacold guarantees the total efficiency of any of its technical assistance service points, it states.
The company also ensures that each client has the most conveniently located service point, wherever they are on the planet, it's claimed. Its actual extended service network in more than 100 countries assures its customers the best after-sales service, says Hispacold.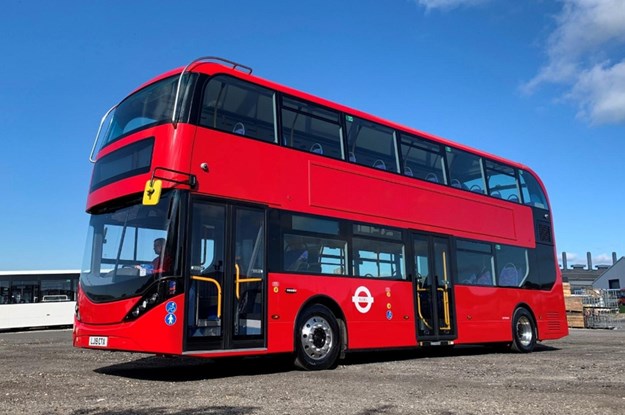 ELECTRIC HVAC UNITS
Some of the main points to consider are:
•   It supplies electric HVAC units and has been supplying these for several bodybuilders in Europe since 2010;
•   Hispacold also develops and supplies Battery Thermal Management Systems units (BTMS);
•   It has developed different configurations, so it can easily supply air-con product for most bus sizes and configurations: rigid, articulated, and double articulated.
Notably, Hispacold has supplied units for projects in several countries in several major cities, such as Spain (Madrid, Barcelona, Valencia, San Sebastián, Bilbao and Castellon), France (Marseille, Metz, Braganza, Bayonne, Amiens, Paris and Strasbourg), UK (London and several other cities), Belgium (De Linj), Germany (Düsseldorf and Schaffhausen), Italy (Parma), and Luxembourg. There are more than 500 vehicles in circulation or in project.
For places with hot summers, Hispacold says it has developed more powerful units with double cooling circuits.
Conversely, for colder countries it has developed heat pump systems, with additional heating systems for very low temperatures. If there is water available from the chassis to be used for the heating, Hispacold can use it. If there is no water available, it has configurations so that the HVAC systems can still do the job, the company says.
INTERNAL KNOW-HOW
It is interesting to note that electronics and software used on Hispacold air-conditioning applications are developed in-house.
The reason for this, says the company, is to give Hispacold the flexibility it needs for complying with the requirements of every end user. Some of its clients want the HVAC unit to manage the temperature like a conventional unit. Some others prefer to work with a delta against outside temperature. Either way, Hispacold says it can adapt the performance of its units to any of these requirements, including communication with the powertrain for optimising battery state of charge.
NEW RANGE OF ROOFTOP UNITS
These include a new range of rooftop units for conventional (fuel, CNG) buses, that are the lowest weight in their class; lowest refrigerant charge in their class; and suitable for 'transition refrigerants'.
In terms of the latter, it should be noted that environmental regulations are encouraging the industry to move to lower Global Warming Potential (GWP) refrigerants. That is, R134a is the most commonly used gas for HVAC units. Availability of this gas is being reduced. This is the current situation in Europe, although most of the countries have similar regulations.
It is expectable that in some years it will be difficult to get sources of R134a. Although maybe today this is not an important issue yet, considering the usual lifespan of the city buses in Australia, most of the fleets will have to face this situation in some years, says Hispacold.
Now while there is uncertainty in the industry about future alternatives for refrigerant gases, one possible transition refrigerant is R513A. Hispacold says it is developing its product range for being able to use this gas in future with minor changes in the units.
Subscribe to our newsletter
Sign up to receive the ABC e-newsletter, digital magazine and other offers we choose to share with you straight to your inbox
You can also follow our updates by liking us on Facebook.