POWER TORQUE – 2018 ENGINES AND TRANSMISSIONS GUIDE
---
SPONSORED CONTENT: Advancement in engine and driveline technology shows no sign of abating in the quest for commercial vehicles to make good power, transfer it all well, and do it as efficiently to save as much money on fuel and repairs as possible. We check out some of the key players in this fascinating field.
While the buzz terms in the bus and truck world is electric this and electric that at present – and justifiably so given the massive amounts of money and research major manufacturers are putting into new avenues of motive power – the venerable diesel engine and its ubiquitous use worldwide show no signs of ending in a hurry, with some of the Euro 6 and even Euro 5 engines dramatically slashing emissions and pollutants on levels the industry hasn't seen in decades – nor probably expected it would need to. And then there's hybrid diesels.
A range of technological wizardry and a raft of innovations have seen diesel engines pump out greater power and torque with increased ease and usability throughout the years, and this ingenuity has been mirrored by transmissions specialists as that energy makes it way down the driveline via axles to the driven wheels.
The manufacturers here are just some of the leading experts in the game, and have built reputations on sound performance and creative evolution.
Let's take a look…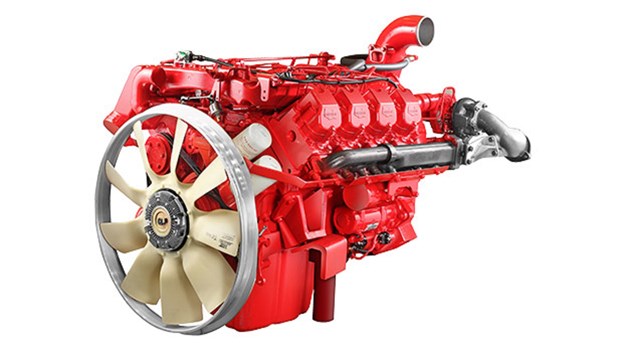 DOOSAN – meeting customer demands
Doosan Infracore Engine Business Group develops and manufactures eco-friendly, high-efficient and optimum performance engines, giving top priority to customer satisfaction and aiming to add value to customer and as well as environment, it's stated.
Doosan Infracore independently has developed low-emissions diesel engines for heavy- and medium-duty commercial vehicles from 1995. Now Doosan Infracore has Euro 1 to Euro 5-compliant diesel engines to meet the diverse demands from all over the world. Euro 6-compliant engines went into mass production early 2016.
Doosan Infracore automotive diesel engines are available from 230 to 450hp (169 to 331kW).
For on-highway applications, Doosan Infracore offers the robust and high-efficient engines. Buses, trucks and special vehicles are powered by Doosan Infracore engines. Pictured is the DV15TIS V8 TI. The 14.6-litre pumps out a maximum 309kW (420hp) at 2100rpm and maximum torque of 1666Nm at 1200rpm.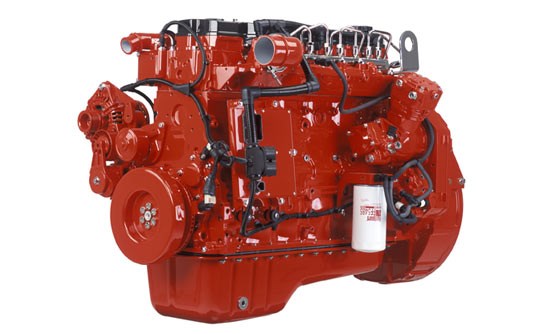 CUMMINS – global power leader
Cummins South Pacific is a wholly owned subsidiary of Cummins Inc. A global power leader, Cummins Inc. is a corporation of complementary business units that design, manufacture, distribute and service diesel and natural gas engines and related technologies, including fuel systems, controls, air handling, filtration, emission solutions and electrical power generation systems.
Cummins is the world's largest independent designer and manufacturer of diesel engines, it's stated. Headquartered in Columbus, Indiana, USA, the company employs about 48,000 people worldwide and serves customers in 190 countries through its network of more than 600 company-owned and independent distributor facilities and around 6,500 dealer locations.
Cummins earned US$1.48 billion on sales of $17.3 billion in 2013.
ISBE5
Derived from the legendary B-series Cummins engines of which there are millions in service around the world, the ISBe5 delivers best-in-class performance, fuel economy and reliability for light- and medium-duty truck applications.
The ISBe5 meets Euro 5 emissions standards utilising SCR (selective catalytic reduction) technology. SCR is a fully integrated exhaust after-treatment system developed by Cummins Emissions Solutions. The fuel-injection system on the ISBe5 is high-pressure common rail with electronic injectors for rapid power delivery, low emissions and low noise.
Full-authority electronic control provides standard Cummins features such as diagnostics, data downloading, PTO control, maintenance monitoring and engine protection.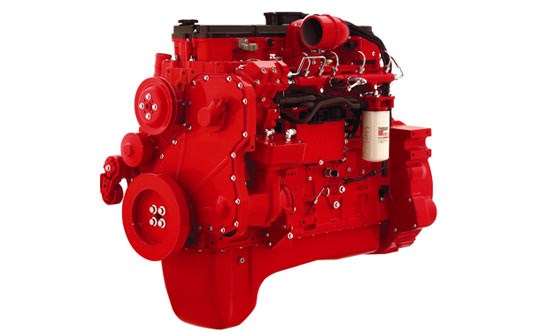 ISLE5
The ISLe5 is Cummins' latest-generation 8.9-litre mid-range engine, with SCR technology utilised for emissions reduction and performance improvements. Complying with Euro 5 and ADR80/03 emissions regulations, the ISLe5 features best-in-class power density and fuel economy, and is offered with ratings up to 400hp and peak torque of 1255lb-ft. The ISLe5 can be electronically uprated from 280 to 400hp without hardware changes.
A compression engine brake is offered on the ISLe5, providing up to 250 braking horsepower. Full-authority electronic control of the ISLe5 provides the standard list of Cummins features including diagnostics, data downloading, PTO control, maintenance monitoring and engine protection.
The ISLe5's SCR system is a fully integrated in-house design, developed by Cummins Emissions Solutions. SCR technology doesn't change the design or operation of the basic engine. Rather, it is an exhaust after-treatment system where urea is dosed into the exhaust stream to reduce NOx emissions. This means engine combustion can be optimised for improved fuel economy and reduced heat rejection while allowing higher ratings.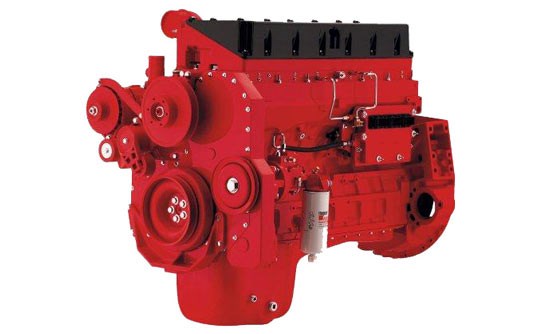 ISME5
The ISMe5 utilises SCR exhaust after-treatment for emissions reduction and is both Euro 5 and ADR80-03 compliant.
Available with ratings up to 440hp and 1535lb-ft of torque, the ISMe5 provides class-leading power density and fuel economy along with well-proven reliability and durability. The engine can be electronically uprated from 385 to 440hp without any hardware changes. A compression engine brake is standard on the ISMe5, providing 325 braking horsepower and governed engine speed.
The 11-litre engine is ideally suited to applications where low tare weight is important. Full-authority electronic control provides standard Cummins features such as diagnostics, data downloading, PTO control, maintenance monitoring and engine protection. The ISMe5's SCR system is a fully integrated in-house design, same as the ISLe5.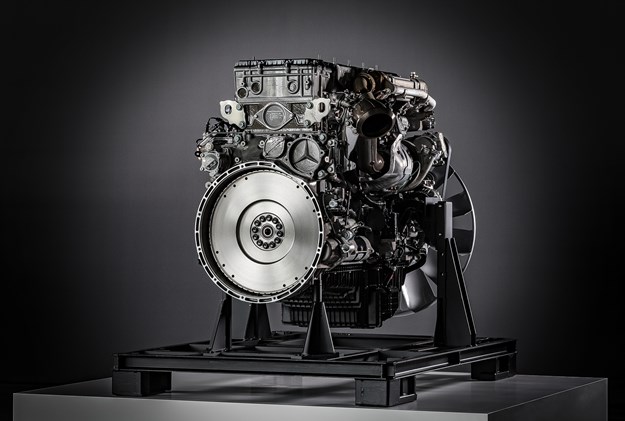 DAIMLER – tried and tested
Mercedes-Benz offers customers the choice of Euro 5 or Euro 6 engines for its Australian bus and coach portfolio. The tried-and-tested engines have been developed with the global engineering strength of Daimler and feature the latest technology for durability, performance and economy.
The OC500LE Route Bus Chassis runs the Euro 6-rated 7.7-litre OM936 six-cylinder unit generating 220kW and 1200Nm of torque. It is available with either the six-speed ZF EcoLife or four-speed Voith DIWA.6 automatic transmission.   
The two-axle OC500RF School/Charter Bus chassis uses the Euro 5-rated 12.1-litre OM457 six-cylinder unit generating between 260kW and 1600Nm of torque. It is available with the six-speed ZF EcoLife automatic transmission, it's stated.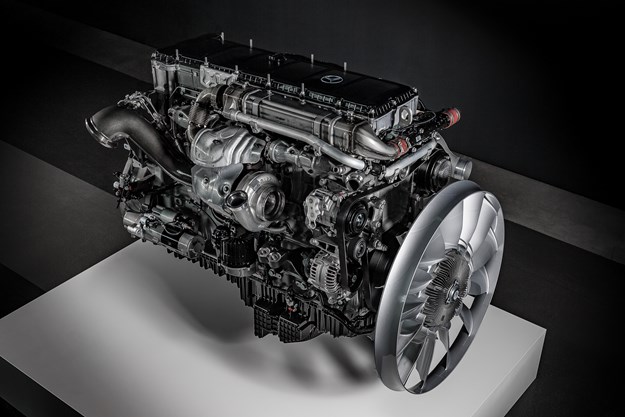 The three-axle OC500RF Coach Chassis is available with the 12.1-litre OM457 six-cylinder Euro 5 unit generating 315kW and 2100Nm of torque. It is available with the ZF AS Tronic AMT.
Another option for three-axle RF customers is the Euro 6 OM470 10.7-litre six-cylinder generating between 315kW or 335kW and 2100Nm of torque. It is available with the Mercedes-Benz developed eight-speed GO250 AMT.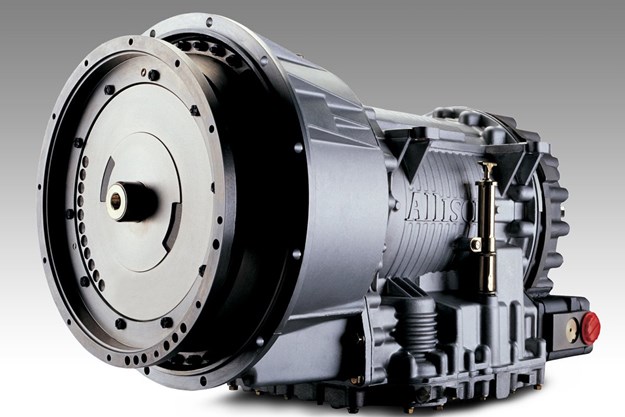 HEAVY AUTOMATICS – diverse focus
Allison distributor Heavy Automatics has gone from strength to strength thanks to its reputation for great customer and service support. As it looks to the future that strong service mentality is as important as ever, it states.
Allison transmission specialists, Heavy Automatics, evolved in 1990 from an idea owners Ron Neville and Claude Dalese had of building a business around highly trained and motivated staff committed to outstanding customer support in transmission servicing.
The two founders of the business are technicians by trade and, having worked in environments where customer service wasn't a priority, they decided to set up a business with the mantra of 'service, service and service' at its core.
Heavy Automatics has grown from its initial base in Adelaide to comprise a network of five branches, a head office/warehouse facility and 15 service dealers around Australia with more in the pipeline. With offices in Adelaide, Melbourne, Sydney, Brisbane and Perth, alongside an extensive parts and transmission warehouse in Adelaide – plus widespread coverage across Australia – support, service, repairs and sales are nearby should the need arise.
With more than 80 trained employees, Heavy Automatics provides technical solutions to virtually all of Australia's leading OEM bus manufacturers, while its team of Allison factory-trained technicians are proficient in the latest diagnostic equipment. Heavy Automatics has become engaged in product support and development with all bus OEM brands and continues to support all global bus OEMs with the Allison product.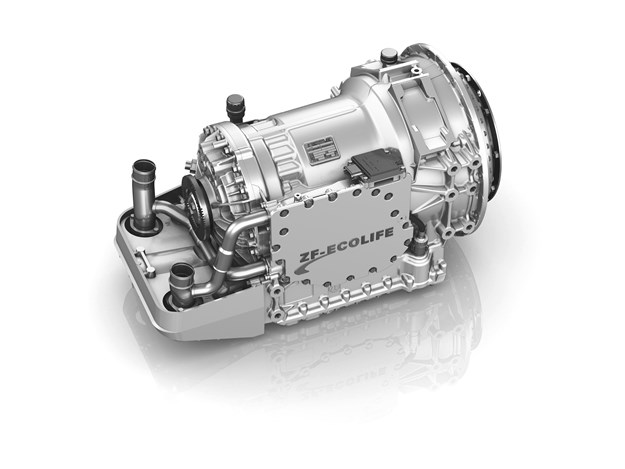 ZF – improved driving dynamics
The ZF-Ecolife six-speed automatic transmission lives up to its reputation as universal genius once more, its states. Thanks to the new start-stop function, city buses consume up to 10 per cent less fuel. An additional transmission variant called EcoLife Coach is particularly suitable for higher input torques of up to 2300Nm and therefore for intercity and coach applications.
For sophisticated coach tours there's the ZF-EcoLife coach for torques up to 2300Nm. ZF-EcoLife is the worldwide benchmark for automatic bus transmissions used in the most demanding application area – the city traffic, it's stated. Based on this, the technology company is expanding the transmission family with the ZF-EcoLife Coach version. This is specifically designed for use in intercity buses and coaches and for particularly demanding routes. The torque converter in the ZF-EcoLife Coach transmits input torques of up to 2300Nm – and thus the comparably high performance of coach engines.
In mountain regions, for instance, intercity buses and coaches must frequently brake hard due to frequent narrow bends and must then accelerate strongly again. For this reason, many gear changes in a short period of time are required – just like in city traffic. This is where ZF's EcoLife Coach benefits from its high efficiency and its smooth and efficient acceleration without tractive force interruption when changing gears. Speed and accelerative force do not drop off either, which has a positive effect both on fuel consumption and noise emissions.
When driving downhill, ZF's primary retarder pays off: this system is the only one that develops its braking effect depending on the engine speed and not, as conventional secondary retarders do, in relation to the vehicle velocity. Thus, the retarder also efficiently decelerates on long downhill routes and at low bus velocities, increasing safety and reducing the wear of the service brakes. As a result, combined with the innovative cooling concept, it is possible to apply the retarder for a very long time without reduction, and to use it almost until vehicle standstill.
A current trend gives further reasons why to opt for ZF-EcoLife Coach: many coaches also drive often in cities for long, continuous stretches of time. For instance, when they are used as shuttles between city hotels and the airport or for sightseeing at the destination. In both cases, the buses and their transmissions have to tackle both low speeds and frequent gear changes in stop-and-go traffic. In this way, the ZF-EcoLife Coach optimally combines the requirements of coaches with the driving situation of city buses. EcoLife Coach went into volume production in fall 2016 and has been continuing ever since (at MAN and Irizar, among others). EcoLife Coach will also go into volume production with its new generation of engines at VDL and Van Hool very soon.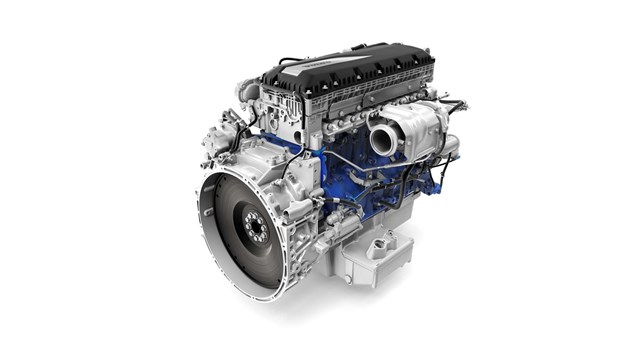 VOLVO – for a first-class fleet
Volvo's B8R range will meet any need in intercity and commuter operations, the company states. It's highly versatile through a range of variants, yet firmly focused on reducing operating costs.
The Volvo D8C330 engine is an in-line six-cylinder 7.7-litre 330hp engine, equipped with an overhead camshaft, four valves per cylinder and common-rail injection system. The engine meets the European Union's exhaust emission standards according to Euro 5.
The eight-litre Volvo engine is very fuel-efficient with high capacity, the company says. As a result, it is among other things suitable for bulk-goods, regional long haul distribution and light construction where both performance and fuel economy are crucial factors.
The engine boasts a sturdy, dependable design. Featuring an overhead camshaft, four valves per cylinder and precisely controlled common-rail injection and waste-gated turbocharger. Driveability is excellent thanks to the broad torque range.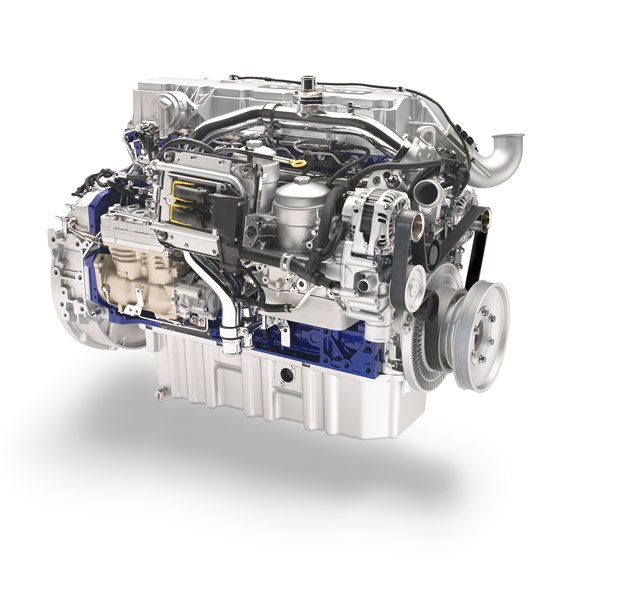 The engine timing mechanism is at the rear of the engine, which leads to less vibration and permits a rear-mounted power take-off. The engine electronic control unit (EECU) controls various functions of the engine, and contributes to a low fuel consumption and low exhaust emissions. The system also offers advanced scope for diagnostics and fault-tracing.
Another key part of Volvo's driveline set-ups is the I-Shift 12-speed manual gearbox with an automatic gear-changing system. The Volvo I-Shift is designed for tourist, intercity, regional and route operations, where it provides high driving and ride comfort and excellent fuel economy.
Volvo I-Shift is a fast-responding gear-changing system with minimum interruption in torque delivery during changes and a wide ratio span, a combination that offers impressive resources for high average speeds, it's stated. The system consists of a non-synchromesh manual gearbox with an electronically regulated pneumatic gear-changing system and an automatic clutch. The gear selector is integrated with the driver's seat and gearchanges are fully automated.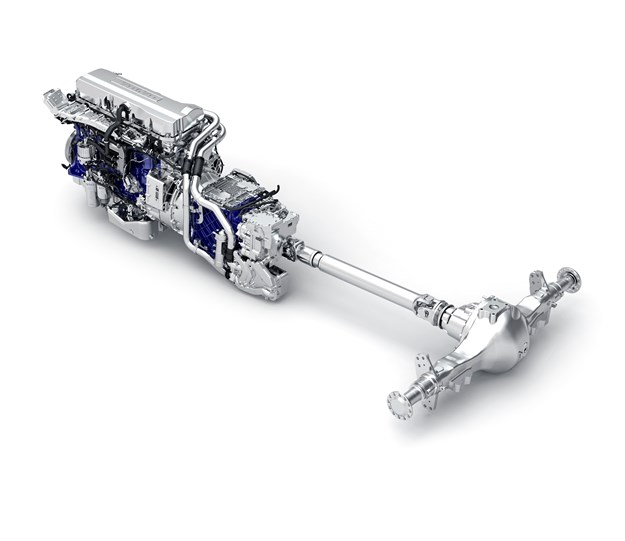 Starting ratio is selected automatically in response to road gradient and gross vehicle weight. Volvo I-Shift is available with a choice of programme packages and various functions. Among them is a facility for choosing between fully automatic gearchanges and manual selection, and a performance mode with a kickdown function that utilises the engine's capacity to the maximum.
The transmission is a compact, lightweight unit. It is divided into a base unit and a range-change unit. The base unit, range section and clutch housing are made of aluminium, which contributes to the low weight. The transmission is factory-prepared for installation with or without a compact retarder (VR3250).
Long oil-change intervals mean low operating costs and less environmental effect. When special oils are used, oil and filter changes take place after a maximum of 400,000km or every third year.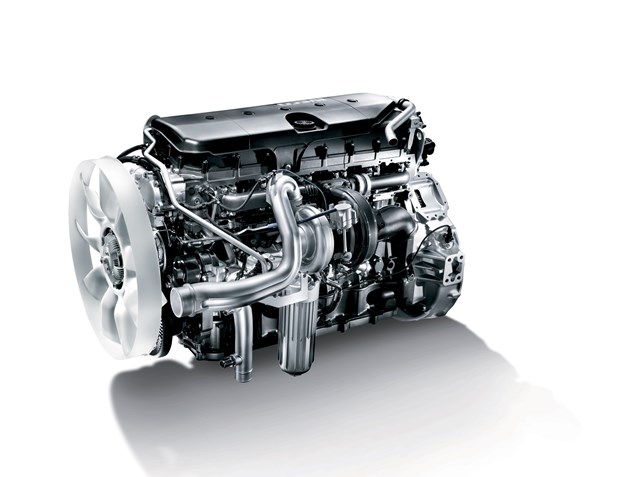 IVECO – aiding future mobility
Iveco Bus is proud to carry on the tradition of leadership and the pioneering spirit of famous companies and brands that have shaped the way buses and coaches have to be designed and built: Fiat, OM, Orlandi in Italy; Berliet, Renault, Chausson, Saviem in France; Karosa in the Czech Republic, Magirus-Deutz in Germany; and Pegaso in Spain – to name just a few, it states.
Iveco Bus develops collective passenger vehicles to meet the needs of present and future mobility. Through this mission, the brand is committed to safe, efficient, comfortable and sustainable mobility. Iveco Bus continues to progress in the fields of new vehicles, alternative fuels and tractions, and concept vehicles with the aim of reducing fuel consumption and CO2 emissions and anticipating customer needs.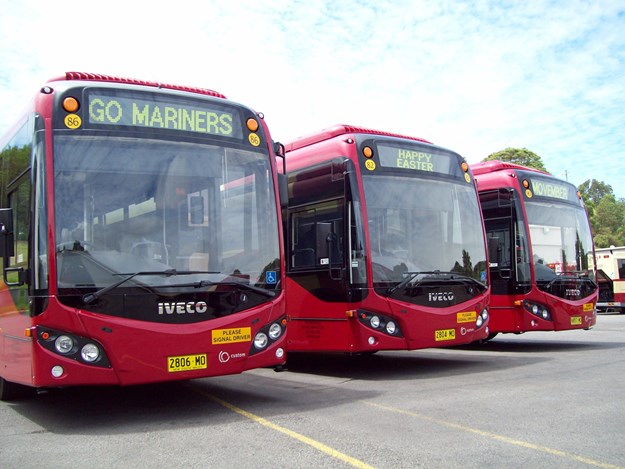 The Iveco Delta uses a Cummins ISLe 5, 8.9-litre engine with power and torque ratings ranging from 209kW and 1056Nm to 250kW and 1500Nm depending on the variant. The proven Cummins engines are coupled to a choice of two Allison six-speed full-automatic transmissions.
Axles and suspension are a combination of Meritor, Hendrickson and Iveco proprietary components, providing a bullet-proof driveline.
The Cursor 8 engine as used in the Eurorider is an eight-litre powerplant producing 243kW and 1500Nm and is coupled to a ZF six-speed full automatic transmission.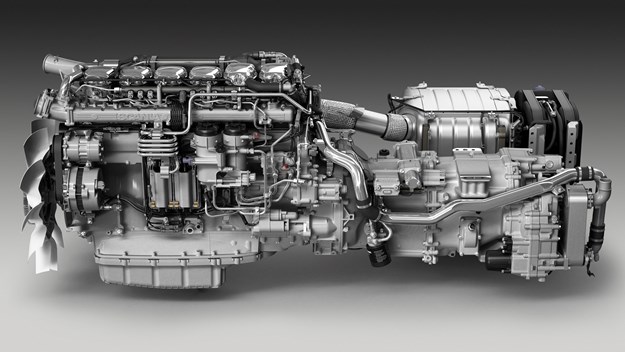 SCANIA – clean and efficient
Scania offers a full range of Euro 6 and Euro 5 emission-compliant engines for Australian bus and coach customers. The proven five- and six-cylinder engines in 9-litre and 13-litre capacities provide excellent fuel economy and the drivability bus drivers like, especially when pulling away with a full load.
Scania has pioneered the Euro 6 offer in Australia using SCR-only technology, combining excellent performance and fuel efficiency. The standard Scania engine for route and city bus operations is the 310hp five-cylinder with 1500Nm, while coach operators are revelling in the prowess of the 490hp Euro 6 unit with 2550Nm, which recently arrived here in Australia, it's stated.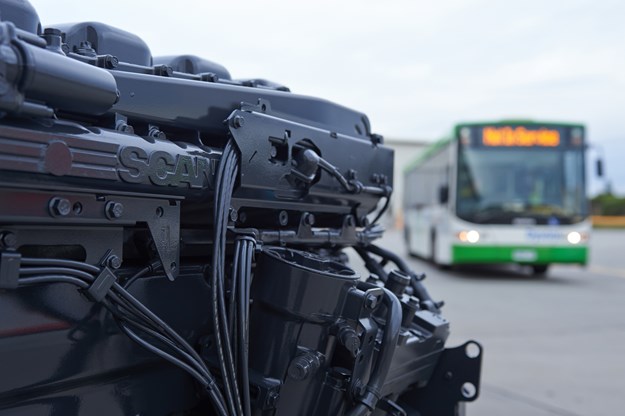 With close to 500hp, Scania coach drivers can rightly consider themselves the 'kings of the road'.
Scania engines can be mated to ZF six-speed push button automatic transmissions with built-in retarders, or use the Scania Opticruise automated transmission - again backed by the effortless braking of a high-performance retarder, which reduces service brake wear, cutting running costs.
In Europe, Scania is a leader in the provision of alternative fuels for even cleaner engine performance, with bio-diesel, bio-ethanol, and diesel-electric hybrid systems all on the market.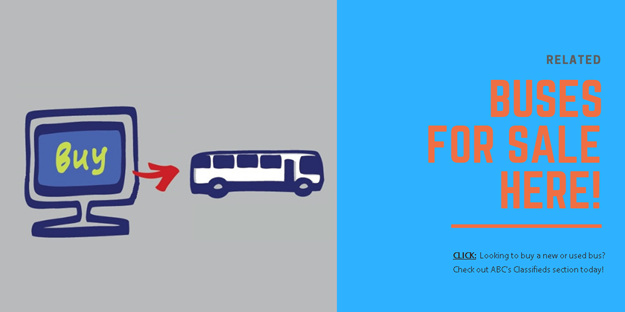 Subscribe to our newsletter
Sign up to receive the ABC e-newsletter, digital magazine and other offers we choose to share with you straight to your inbox
You can also follow our updates by liking us on Facebook.