DON'T SHOOT THE MESSENGER! – 2018 TELEMATICS GUIDE
---
OPERATORS PAY good money for their bus products, so knowing where they are being driven, how they are being driven, and how to best drive them to save some of that hard-earned cash is the trick. Or in other words ... telematics.
The idea isn't exactly new, but telematics arguably is of critical importance these days to all commercial vehicle operators and fleet managers – and buses and coaches are no different.
The modern prerequisite now for any transport entity is to run vehicles as efficiently as possible, and that means analysing cost implications on multiple fronts and endeavouring to control and reduce them.
This includes fuel use and cost, and underriding that is how to maximise vehicle performance and efficiency so as to not have capital equipment, like a bus or truck, being more of a drain than they should be.
The focus? The driver – or correctly driver behaviour. And in that context there's a whole world of companies plying some uber functional and useful technology to keep managers and owners totally in the loop when a vehicle is on the road and out of sight.
Telematics is thus a powerful tool to help manage and dissect bus and truck fleet movements and aid vehicle maintenance and longevity – along with a range of other benefits, like facilitating tax compliance and reducing insurance premiums.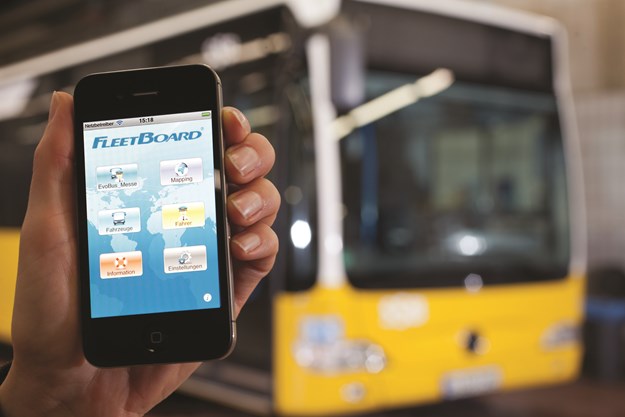 As the National Transport Commission (NTC) puts it – the independent statutory body that 'contributes to the achievement of national transport policy' – bus and coach technology presents, "great opportunities to improve safety, compliance and efficiency in transport".
The NTC says it's exploring how to best prepare Australia for the introduction of technologies such as in-vehicle telematics systems and Cooperative Intelligent Transport Systems from a regulatory perspective to ensure we can harness these opportunities.
Essentially, telematics provides real-time information on driver and vehicle performance via a black box system and GPS and satellite technology.
It can help you look at how dynamic routing takes into account road conditions and historical data to reroute buses, allowing them to arrive on time and travel as safely as possible to their next stop.
On some systems like TomTom's it can encourage safer bus driver behaviour through drivers receiving live feedback on their dashboard when events such as harsh braking and speeding are identified. Plus, it has the ability to streamline driver training processes through simple driver-terminal interaction and feedback. Yet perhaps most importantly, telematics allows the back office to monitor real-time ETAs and performance.
There are some exciting and amazing factory OEM and aftermarket/independent systems available out there. Here's just few…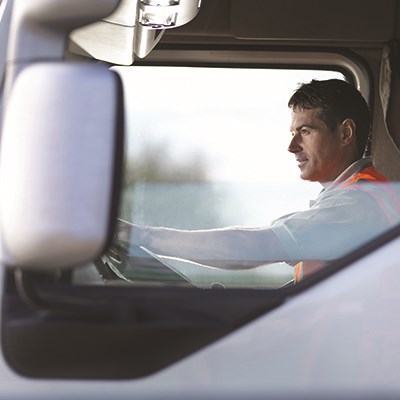 TOMTOM
Tomtom's Webfleet system is the online platform connecting operators and owners to their vehicles and functionality can be "expanded by adding different in-vehicle telematics devices and/or driver terminals," it says.
Tomtom works with a few large key bus fleets, such as Transdev, and says the benefits of telematics technologies are improving driver safety and fuel efficiency, and ensuring buses remain on track and reliable.
Just recently at this year's Commonwealth Games, Gold Coast-based Surfside Buslines utilised Tomtom telematics' technologies to ensure it remained reliable for visitors, commuters and athletes.
In turn, the bus fleet achieved an 80 per cent reduction in inefficient driving events due to proactive reporting and driver alerts, and an 18 per cent decrease in mileage due to the navigation and live traffic re-routing, spokespeople confirm.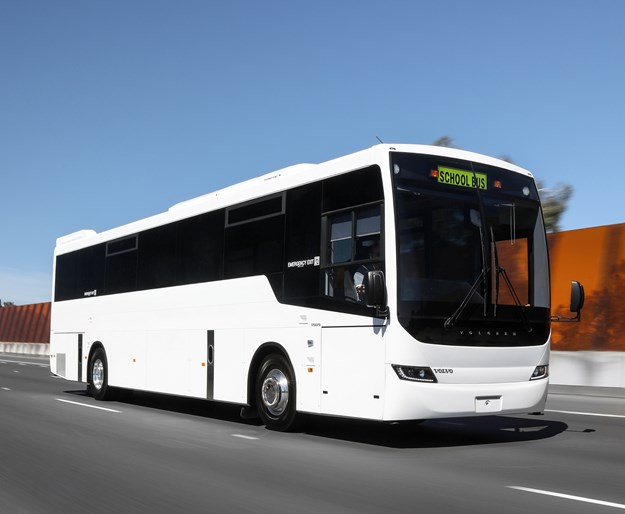 VOLVO
Volvo Bus Australia only recently announced it will scrap subscription fees and offered to connect all new buses delivered in Australia from October 2018 to Volvo's telematics system – Connected Services – free of charge.
"It has taken us a few years to get to this point where we have realised the benefits of the tool are so great for both the operator and for ourselves that we should remove subscription fees and provide connectivity as standard on all of our new vehicles," explained Lauren Downs, general manager Volvo Bus Australia.
Connected Services is an area of technology that, at its core, is based on vehicles being wirelessly connected, such that vehicle and performance data is captured from the on-board network, transmitted via GPRS, and securely accessed over the internet by the operator, their workshop and the Volvo dealer.
MIX TELEMATICS
Probably one of the most well-known telematics companies around, South African-based Mix Telematics has an integrated, automated journey risk management solution.
To give bus drivers real-time alerts about road obstacles and hazards, Mix's Journey Management is an electronic risk management system aimed at operators needing a simple automated way to keep drivers and passengers safe and secure.
"Mix Journey Management replaces tedious paper-based journey management processes as well as the need for operators to develop their own in-house solutions," Mix Telematics' Australasian head of sales and marketing Lianna Giuffre said.
"Fleet operators across a diverse range of industries can manage their journeys from start to finish online, instead of using outdated manual alternatives that are time consuming and error-prone."
The new service integrates seamlessly with the organisation's existing SafeDrive software.
FUTURE FLEET
Future Fleet provides a total telematics solution allowing operators to locate their fleet in real-time whilst monitoring vital engine and vehicle information, driver behaviours and journey information.
Transit operators can access a range of extensive reports, including RAG driver scoring, measured fuel reporting, location, speed, harsh braking, ignition on/off, speed and bus stop geofencing and detailed trip or job reports easily and conveniently.
The Future Fleet Mix Telematics Bus & Coach Solution uses the RIBAS, an in-cab driving aid that uses status lights and audible warning tones to help drivers correct their behaviour in real-time. This combined with driver scoring encourages drivers to drive safely with decreased speeding and harsh braking, ultimately reducing accident rates, prolonging vehicle maintenance and providing a safe and comfortable experience for passengers, it's claimed.
Future Fleet also offers the Mix Safedrive Driver Training, which gives drivers the tools to drive safely, improving driving behaviour just weeks after implantation, it states.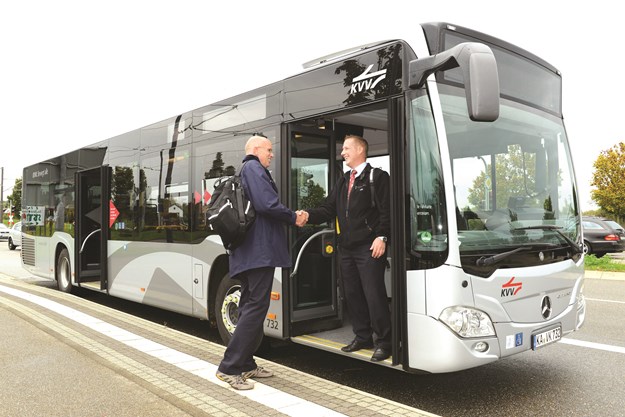 INIT
Since 1983, Init has evolved from a university spin-off to the world market leader for ITS solutions in public transportation. Everything it does is based on its credo to be the most innovative, reliable and sustainable supplier, it says.
Its roots are in Karlsruhe, Germany. But it is at home all over the world – with more than 25 subsidiaries and offices around the globe, it says.
Init adds that it is the only worldwide supplier that covers the complete range of tasks that public transport companies face to provide their service. With its uniquely integrated system of hard- and software solutions, it offers maximum assistance in their complex work, it says.
It has done a lot of work with Queensland's TransLink and Clarks Logan City across a fleet of 90 buses.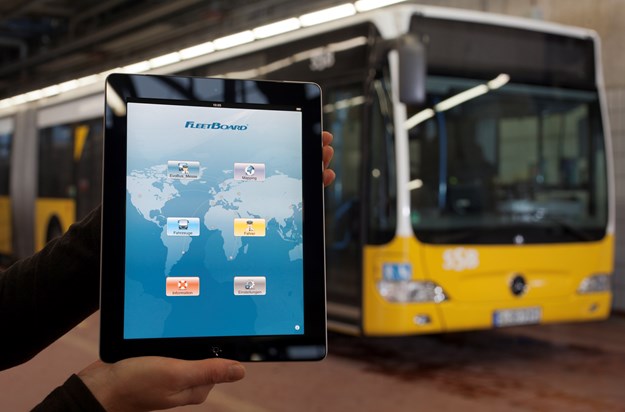 DAIMLER
Daimler FleetBoard was the first supplier of telematics solutions to offer a fleet management and driving analysis app for the Apple iPhone and iPad, it says. Operators can use it to control their fleet of buses or coaches at any time and from any location. The trip recorder also makes it possible to display the most recent journey made. The app enables operators to monitor how their vehicles are being used, their drivers' working hours, the fuel consumption of their buses and coaches and the drivers' driving style. It is even possible to show the status of doors and loading ramps.
To use the FleetBoard app it is necessary to have a vehicle equipped with FleetBoard, with a FleetBoard service contract.
Prior to this in Europe, the telematics system for buses had been known as Omniplus BusFleet.
Daimler FleetBoard GmbH is one of Europe's leading companies in the field of vehicle telematics systems. Systems and services are designed for use by fleet managers, logistics managers and drivers of truck, bus and van fleets of all makes and spanning all sectors of industry.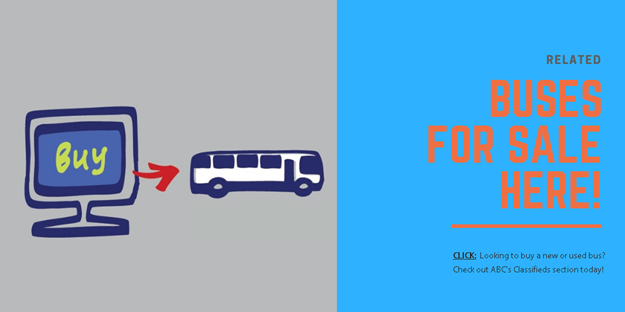 Subscribe to our newsletter
Sign up to receive the ABC e-newsletter, digital magazine and other offers we choose to share with you straight to your inbox
You can also follow our updates by liking us on Facebook.