VIDEO REVIEW: VOLGREN-BYD ELECTRIC
---
The bus industry is certainly changing thanks to new greener and environmentally friendly technologies. Huge advancements in viability and trials by companies such as Transdev Australasia of the Volgren-BYD e-bus help ensure we are on the right e-mobility path.
Today's test drive of the electric Volgren Optimus on Chinese BYD DR9A 860 (K9) chassis is a first for Victoria's public transport network - and it's only fitting that the bus was built and put together in Melbourne.
Transdev Australasia is the proud owner of this first Volgren-BYD electric bus (it's based at Transdev's North Fitzroy depot where a charging station has been installed) and it has partnered with the Victorian Government to conduct these important trials.
It began carrying passengers on Route 246 services between Elsternwick and Clifton Hill via St Kilda in December, 2019. The trial will continue until January, 2021, and will be reviewed to determine the potential to roll out fully electric buses across Victoria, the state government confirms.
Overall, trials like this are really important stepping stones to ensure electric vehicles' suitability to our unique Australasian demands and market, to determine any obstacles and find the solutions to them.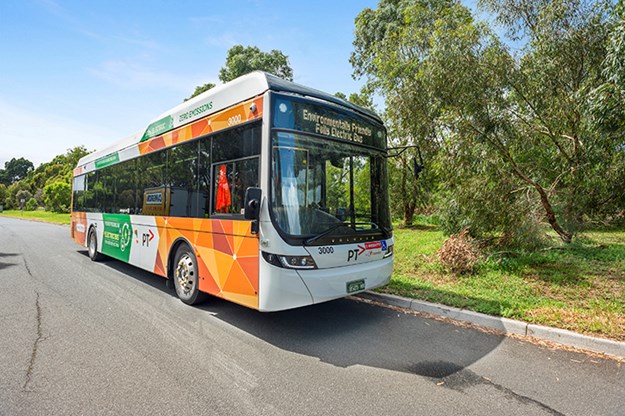 Now you can't get more local than a bus built at the Volgren factory in Dandenong. Here both the body construction and fitout has been completed under the Victorian Government's Local Jobs First initiative, which is great for ensuring backing the local automotive industry to continue to develop new capabilities and innovation.
Victoria Minister for Public Transport Melissa Horne MP said: "If successful during our trial, these state-of-the-art buses could play a major role in Victoria's future public transport network."
"These cleaner and greener buses not only reduce emissions, but also run much quieter for locals living on the bus route," she added.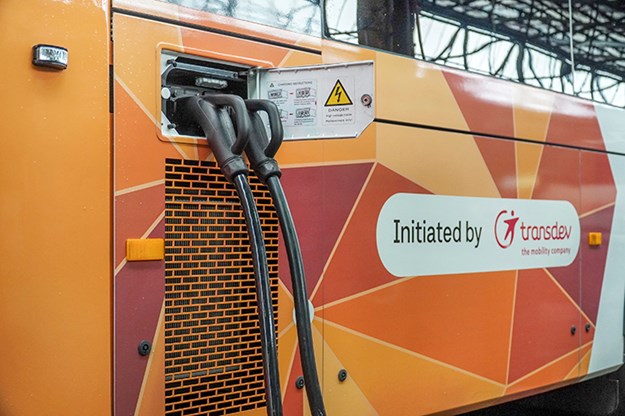 RELATIONSHIP TRUST
The head of engineering for Transdev Australasia, Marc Cleave, has a wealth of knowledge and experience both here and overseas with bus manufacturing, design engineering and now driving the development of electric buses for the company. Cleave's knowledge combined with Transdev's overseas success as the first zero-emission operator in Europe, as it says, is a combination sure to help get our industry moving along the path to electric viability with the trial results.
"The chassis is BYD and obviously Optimus is the body. We've just bought 50 Volgren Optimuses for the fleet here in diesel because they're standard and an integrated body that basically goes onto it. The platform for the batteries and the vent over the roof - they've put it all together for us," Cleave said.
"So, it's integrated really well and they've treated the electric chassis like a standard Volvo, Scania or Mercedes [base for the] body," he said – with such huge purchases highlighting a good relationship and trust in the product existing between Transdev and Volgren.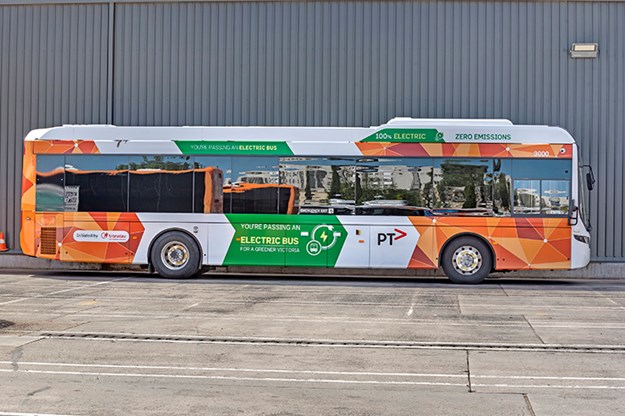 VICTORIAN MADE
"This Optimus Electric is the first one actually produced. I saw this in manufacture in June of last year and I just had to get my hands on it," Cleave explained.
"We were ready after all the testing was completed and its service started on 28 November, so this is the very first Victorian built e-bus."
A bus like this will not only help to reduce carbon emissions, but also improve air quality and deliver a quieter and smoother ride for passengers, as the government expects it to, no doubt.
It features a low floor, intelligent early detection collision avoidance systems, USB charging ports and will be among the cleanest commercial vehicles on Australian roads, the state government says - so these trials will have many people eagerly waiting the findings.
Its route will cover just over 172km per day, so we asked Cleave if this route was specifically designed for the trial, but he says Transdev are treating the vehicle as 'apples for apples' for a true trial [diesel] comparison.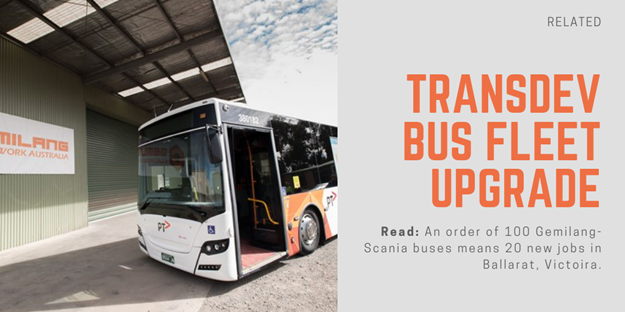 "To date I've seen fair range prospective and it's not giving us any issues and it's doing 172km a day and we can definitely push that," Cleave said.
"It's on a busy run traffic wise so, we've probably started with one of the worst-case scenarios; I mean you still have other opportunities on other parts of the network we'd like to try, but that is part of the project in working with the Department of Transport". 
With the Optimus Electric trials to continue until January, 2021, Transdev has commenced it with standard service work, so it's on this route for six months then Transdev will test it through other terrains. That is, basically different environments within the Transdev Melbourne network so the team can get a true feel for its performance.
Its early days in the trial and we hoped Cleave might give some inside information as to how it's going so far in cost comparisons against its diesel counterparts, but he laughed and explained that he couldn't disclose any figures as yet, but that they are "encouraging".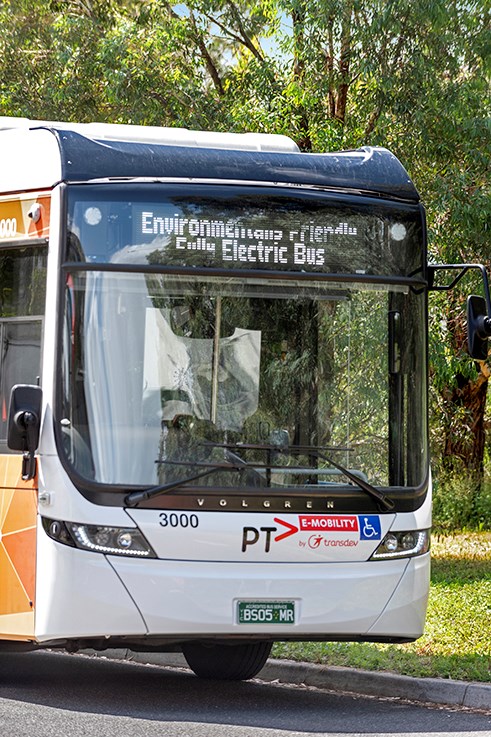 LOWER MAINTENANCE
With electric buses there are also benefits with servicing, which is a massive bonus for operators, and Cleave explained what differences he had seen.
"The theory behind electric servicing is that there is fewer moving parts; therefore, your maintenance is obviously less and so far it's been really encouraging. It's only been in service just over ten thousand kays and fifty-two days out," he said.
"Like the diesel product sitting next to us that's about the same age, it too will have low maintenance on it as well at this stage, but we have to look at the average over a period of time. So, you can't get too excited too quickly, but it's encouraging so far.
"Certainly it appears to have lower maintenance compared to your regular diesel buses, but you have to be patient you can't just assume at this stage," Cleave continued, reminding us why trials like this are so important to the learning and development process.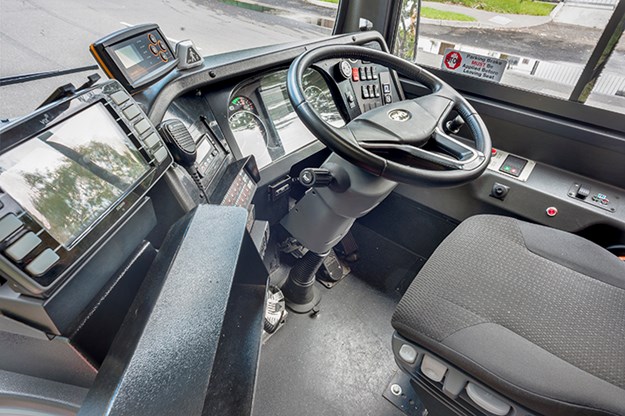 BATTERY LIFE
So what about the all-important battery life and what's the expectation?
"The battery life should outlast the life of the bus really, but the performance of the battery obviously is still something everybody is a bit wary of," Cleave said.
"Like your phone that you put in your hand you check your battery life, and then depending on how long you've had it the performance went down from 100 per cent to maybe 92 per cent.
"Batteries in these are no different; you have to treat them with respect and charge them properly and take care of your asset - and then you can prolong the life," he said.
Thus, as with all vehicle longevity, the lesson is correct operation, maintenance and care will play a part.
Cleave continued: "It's no different than an engine. You take care of your engine and you'll get longer than what the OEM tells you. It's new technology and the people who have designed the batteries have designed the system in theory that can provide it for the life of the bus."
"I can tell you I've taken this vehicle on and when this vehicle comes out of service I'll be retiring. When you think of it that way, well, she'll still be going when I'm 65," he said.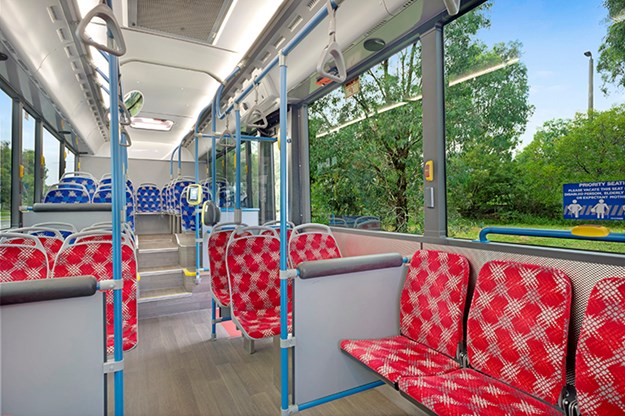 Other than the obvious anticipated reduced lifetime costs, what most impressed Cleave about the Optimus Electric and makes it a no-brainer for operators?
"If nothing else just the emissions," he replied.
"The emissions so far in this trial when we are comparing them to the Euro5 and Euro6 diesel, the emission savings are surprising how much even a Euro6 vehicle actually still produces. It's obviously less than a Euro5 and it is encouraging when we have just one vehicle, but you can imagine having a whole fleet where you don't put any emissions out.
"How good would that be to be saying to the communities who live close to this vehicle, and just for our environment in general? So that for me is a big thing," he explained.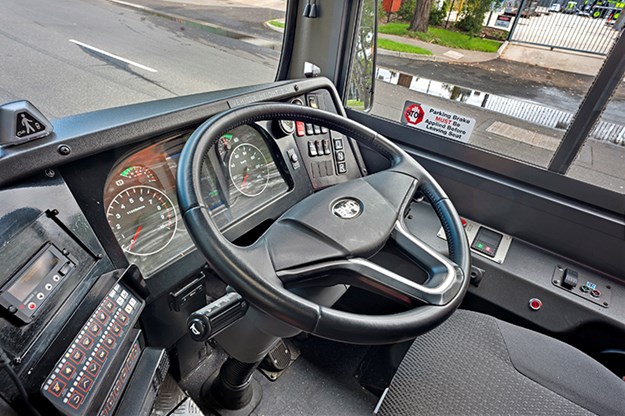 TOO IMPRESSIVE?
With an electric bus there's a lot of smart technology behind them just doing what they do, of course, but electrics aside what other components had impressed Cleave with the Optimus Electric?
"The air-conditioner! Electric air-cons are really impressive," Cleave said.
"The pull-off in the vehicle, the electric axle itself is impressive.
"Obviously if you are able to get into traffic - drivers will tell you 'sneak into' traffic - you get instantaneous torque compared to Euro6 diesel buses [taking off]. Which again, [electric buses] are actually down-rated because they have to be and your actual pull-away is different.
"We've done a drive test against the Euro6 and we've actually pulled the power back a little bit because it's a bit too impressive," Cleave explained.
Now although we are all certainly more informed and accepting of the technologies behind electric buses, with Cleave's experience when does he think operators and communities will be ready to make the switch?
"I think everybody is ready. I think next year is the big year and it's all going to start to collate between solar and battery technology. "People have started to invest heavy money in it and they are going to want to see a return, so I think we're going to see more cities and countries in the next five to 10 years turnaround and say 'That's it! No more emissions!' and you're going to have to deal with it pretty quick".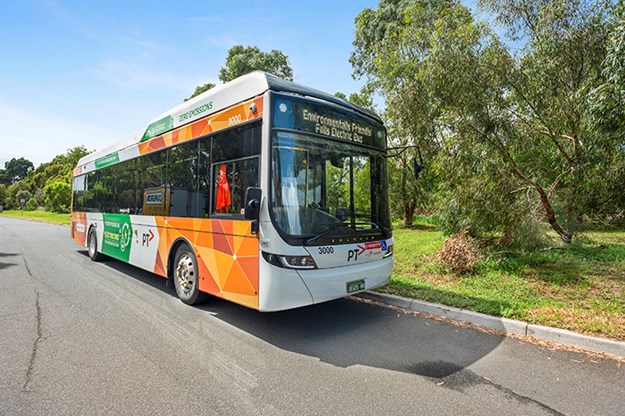 INTERSTATE USE
It's Cleave's role as chief engineer to head Transdev's E-mobility fleet and promote it in all major cities, not just Melbourne. We hear we should start to see that happen over the next two or three years.
So what changes would be needed to meet the requirements for other states?
Cleave said: "Between colours and a couple of other little things we'd be very close to meeting the Transport for NSW bus spec - there's a only a couple of things that you'd have to change."
"Volgren have designed the vehicle specifically for us, but they've future proofed it for all parts of the industry and country."
Transdev says it's 'already the worldwide leader on E-mobility. We just want to make sure the Australian fleets basically come online the same as the rest of the global fleets and we continue to lead the way.'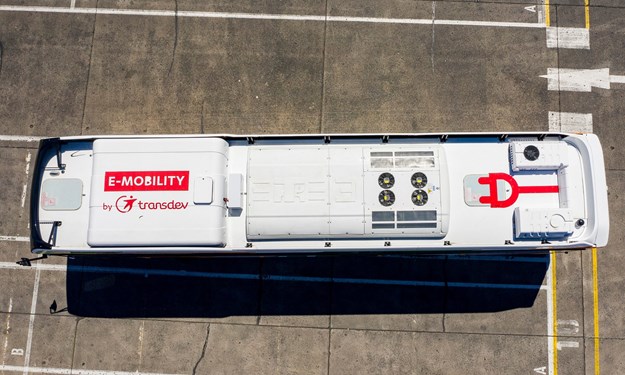 THE DRIVE
A real bonus for driver health is the lower internal cabin noise. When you combine standard bus mechanics and a full load of passengers or school children the noise levels experienced on a day-to-day basis can be quiet extreme. With a 61-passenger capacity (39 sitting, 22 standees) fully loaded that's a whole lot of cabin noise for a driver.
Lower noise levels will have to mean a less stressful driving week for a route driver, we'd say.
Driver comfort is always at the top of the list for many operators as any reduction in job stress is paramount to maintaining healthy drivers, driver longevity and, in turn, this has to mean higher levels of passenger safety.
Something you notice straight away is the smooth, quick acceleration. Normally with a diesel you get the initial turbo lag, but that doesn't exist with an electric bus.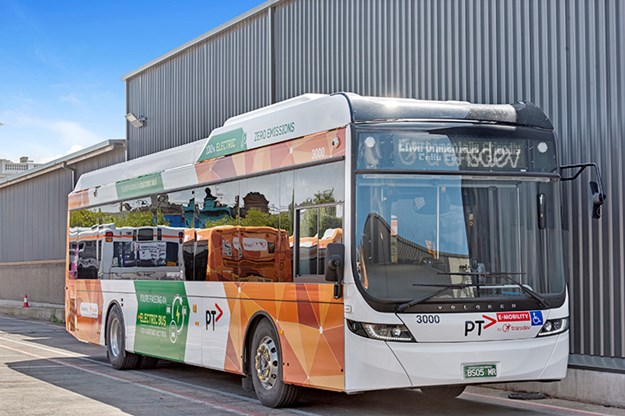 The braking is a different feel in comparison to standard diesel due to the 'regen' (energy regeneration) of the hub motors on the drive wheels. In theory brake pad servicing should be infrequent as normal heavy braking is greatly reduced.
The driver's vision is good; all mirrors are more than adequate.
What's really cool about the driver display is the LED where you can see exactly much power you are drawing as you drive. We've just taken off and are getting up to the 50km limit, drawing 44-47kW. Backing off a bit and it's starting to regenerate, putting 18kW back into the system. It's pretty amazing technology that lets you know at any given time how much power you are using and how much you have left.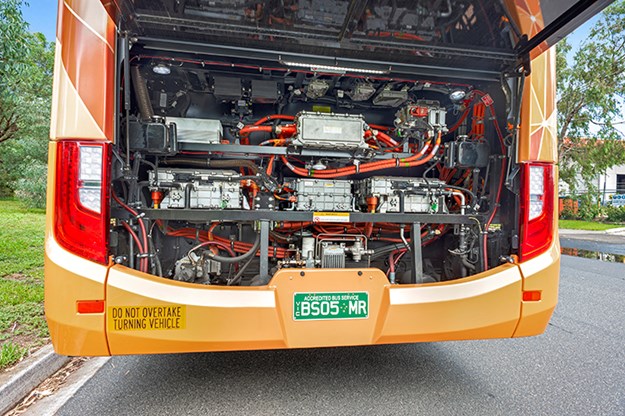 TAILOR MADE
The driver's cabin is a standard Optimus layout with a few added extras that Transdev incorporated.
There are left and right blind spot monitors on the dash, plus there's a warning system mounted on the side of the bus with an illuminated passenger symbol on the dash to warn the driver if they have closed the doors while there's still a passenger waiting to board.
We trialled this and it would be a great safety feature that should be on all route buses, ideally.
Approaching a stop sign you can see again you are putting back into the system. It would be really interesting to spend a bit of time learning as a driver how your driving affects the system, seeing how you can maximise your drive time and the power usage.
The 324kWh Lithium Phosphate batteries give a range of around 300km in general driving conditions. This could certainly be extended with driver training or continual usage of the system to understand its capabilities.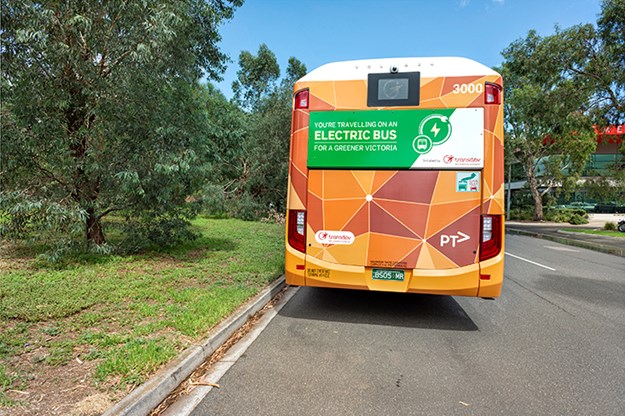 PASSENGER VIEW
Spending time as a passenger on our test, the only thing you will notice due to the quietness of an electric bus is the noise from any componentry moving around; handrail [grips] movement all becomes magnified because usually you wouldn't hear a thing internally with a louder standard diesel engine.
In the Volgren buses we really like the stippled stainless wall lining, perfect for ease of cleaning and longevity - robust and durable but smart looking.
The flooring was woodgrain look and this one actually looked like a real wooden floor. Often route bus floor linings are rather synthetic looking – not good.
The disabled passenger area was roomy and the seats were easy to fold with very simple operation.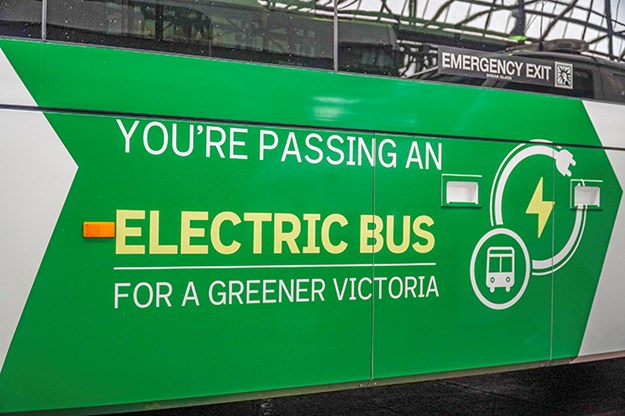 KEEN INTEREST
During our photoshoot at a nondescript Melbourne factory area, as soon as we had the bus and our camera gear out people wanted to talk about it and asked what we were doing. This was one clear time there was genuine interest from 'the general public' about what the bus can do and why it was so special.
Perhaps the tables have really turned for the public's interest in all things 'green', and this change means this 'standard route bus' is certainly getting deserved attention.
Volgren spent five years in development with this bus and Transdev was certainly keen to have the Optimus Electric bus in its fleet. This vehicle's performance is being watched closely, for sure - Australia wide. Our industry benefits from the work of companies like Volgren and Transdev, which continue the push forward to a greener bus future.
There'll be a lot of operators looking forward to the trial results, with the combined experience of both Transdev, led by Cleave, and Volgren giving a truer picture of the Volgren Optimus Electric's capabilities.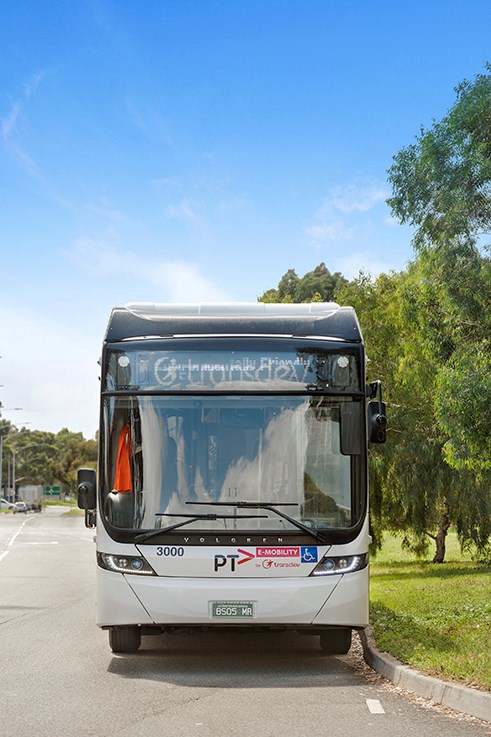 SPECS
MAKE: Volgren
MODEL: Optimus electric
POWER: BYD K9 electric bus chassis with 16x BYD lithium ion phosphate (LFP) batteries, 2x BYD AC synchronous in-hub motors; Power - 324kW (2x 165kW), Torque – 1,100Nm (2x 550Nm), Top Speed – 90km/h
AXLES: ZF front, BYD rear
MISC.: BYD battery coolers, regenerative braking system, electric power steering, electric air compressor, BYD A/C charging standard - 80kW (380V/400V, AC, 3 Phase)
BODY ANCILLIARIES: Air-con – Thermo King E-1200 full electric heat-cool air conditioning; Seats – New City Light passenger seats from NB Trimming; Doors – electric saloon doors from Ventura Door Systems; rapid-sliding plug door to rear; TS155 compliant safety system; Safety – 2x Kline Fire fire-suppression system, SensaTyre tyre pressure and temperature monitoring system from Tyre Checkers, Fleet Safe Mobileye lane departure and accident avoidance system; Communications – Netcom NTC400 Wi-Fi system; Mobitec Consat passenger information system
Subscribe to our newsletter
Sign up to receive the ABC e-newsletter, digital magazine and other offers we choose to share with you straight to your inbox
You can also follow our updates by liking us on Facebook.