Bus review: BCI Citirider
---
The new BCI Citirider rides around town low and quiet, making it ideal for any job, writes Paul Aldridge

The low-floor Citirider is the newest addition to the BCI fleet designed especially for city bus operators, perfect for urban areas as well as being suitable for school bus applications including special needs children.
With a company slogan 'the difference is in the details', I was looking forward to driving the new Citirider and chatting to BCI sales manager Cameron Millen at Hallam in Victoria.
A special feature of the Citirider body is the use of all aluminium skirt panels, fibreglass front and rear header with a choice of a glass or aluminium roof.
All of the body's lower panels are bolt-on bolt-off for ease of maintenance and quick turnaround time after an accident. Millen says you can "change a panel in 15-30 minutes" – minimum time off road will ensure greater future savings for the bus owner.
One thing that I really appreciated was the front opening apron for ease of maintenance of simple bus functions. Everything about this bus was aimed at ease of use and ease of maintenance. Impressive!
Millen had on display an aluminium Alcoa frame section with 'Huck' rivets attaching though the solid aluminium part of the frame. This frame and riveting system not only provides great external strength but also plays a vital part in reduction of movement that, in turn, significantly reduces bus internal noise levels.
The Test Drive
Externally, the Citirider is a good-looking bus. I had seen it recently on display at the Australian Bus and Coach Show – plenty of glass and smart LED daytime running lights. However, more than good looks make a great bus!
As a long-time school bus driver, the first thing I noticed when I sat in the seat was that the driver was taken care of. An ISRI driver's seat, perfect visibility and easy-to-read controls, an easy-to-operate electric sun visor, and an automatic air-conditioning system provide everything you need at your fingertips.
The model I am driving is the two-door, 46-seater Citirider Low Floor that Millen claims "operates very quietly, runs smoothly, and is very fuel efficient".
The Citirider also comes in a one-door option with 49 seats. The seating on this bus comes in the form of comfortable metro Styleride seats that can be seatbelted for school bus applications.
"Styleride seats are in this bus, but you can have the choice of any seat manufacturer you choose," Millen says.
We left the Hallam plant and headed up the M1 to see how the Citirider goes at speed. One thing I quickly learnt was that the ride was so smooth I needed to watch the speedo – this bus makes it easy to travel faster than it feels.
The large amounts of glass meant driver visibility was good, even at freeway speeds. It was a very windy day and I was impressed by the lack of cabin noise; the drive was super quiet and no wind noise came through the doors. Cabin noise reduction can play a huge part in both driver and customer comfort on a busy route.
After a very comfortable drive at speed down the freeway, we left to do some suburban driving as this is where the Citirider would be at home.
The brake system was impressive. The best description would be that it was carlike – the ease of the brake system made it feel like you were driving a much smaller vehicle. This braking system would be a huge benefit in heavy traffic conditions and the busy stop-and-start nature of city bus or school routes.
The Citirider was a smooth suburban handler and took roundabouts and corners with ease. While I was driving in an unfamiliar suburb, driving was easy, comfortable and fuss free. This bus would make an eight-hour day driving a pleasurable experience.
I feel the simplicity of use would be one of the major benefits to the operator. In the end, the operator has a very important job to perform, so a bus that makes the driver's job easier is a big plus.
I was stretched to find negatives about the Citirider, but there were a few things – maybe just personal preferences with bus operation and set-up.
I found the left-hand arm mirror was larger than I would be comfortable with in tight city conditions. As a driver, you soon learn how to navigate street signs and tree branches, but I felt the mirror was larger than I would be comfortable with.
Millen told me there are over 50 different mirror combinations available to the client, so if the bus was to be used constantly in tight urban conditions, a different mirror option could be chosen – again, many options available to suit clients' needs and the driving environment!
The other option I found I would like changed was the positioning of the rear reversing camera screen. It worked great and was very clear, but I found its positioning was too high, and I am a tall driver.
I felt like I was uncomfortably looking up to check the screen and mirrors, and would prefer a lower set screen. Again, Millen assured me these details are customised to suit the customer and the operator.
While they're minor issues and just personal preference, it seems that with BCI, the bus set-up is an important collaboration with the client and their needs, so each and every bus – whether it's one bus or a fleet – is made specifically to suit the BCI customer.
"The difference is in the detail" is a suitable slogan for this bus. Smooth driving, super quiet operations, easy operating and everything you need at your fingertips make the job of bus driving a breeze.
Future Development
How is BCI going to stay current and ahead of their competition?
"BCI are always looking for new products – we have always been very innovative in our industry. We have built electric vehicles, hybrid vehicles and green emission vehicles, and we are constantly looking for new technologies and new advancements," Millen says.
Today there are currently more BCI electric and hybrid vehicles on the Australian roads than any other company. The company is constantly working to reduce carbon emissions, not only of each and every vehicle it produces, but also the footprint of its production facilities.
An important worldwide achievement of the company has been the development and success of hybrid double-decker buses made specifically for the UK market, with estimated savings of 40 per cent in fuel costs. It is these world-changing technologies that show the organisation's commitment to improving greenhouse emissions.
BCI is striving to face the challenging impacts of climate change and are endeavouring to continue pioneering industry changes to address these issues.
Rapid growth
BCI is a 100 per cent Australian owned and operated company founded by current director Ron J Nazzari in 1991. With small beginnings as a family-run business, this year marks the company's 25th anniversary of building buses for the Australian and world market.
Founded in Perth and expanding to dealerships in all Australian states and territories and New Zealand, BCI is now one of the largest bus and coach companies in Australia with an export market including the USA, the UK, Canada and the Asian market.
While they are one of the largest coach and bus companies in Australia, they have always strived to maintain the family-focused approach to business. Even with overseas expansion, they still firmly feel it is maintaining this approach, in combination with their market-leading technology and innovation, that will see them successfully continue their position as one of the most recognisable and purchased brands in the Australian bus industry.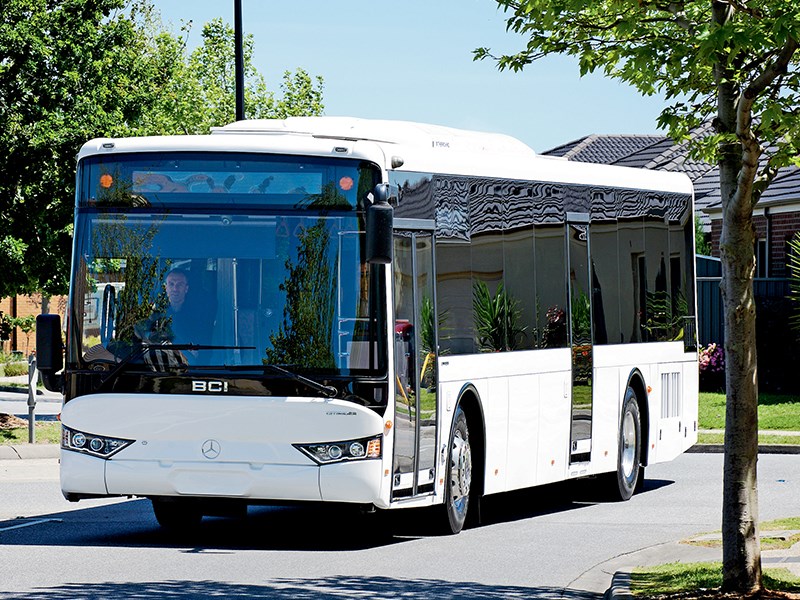 The low-floor Citirider is the newest addition to the BCI fleet designed especially for city bus operators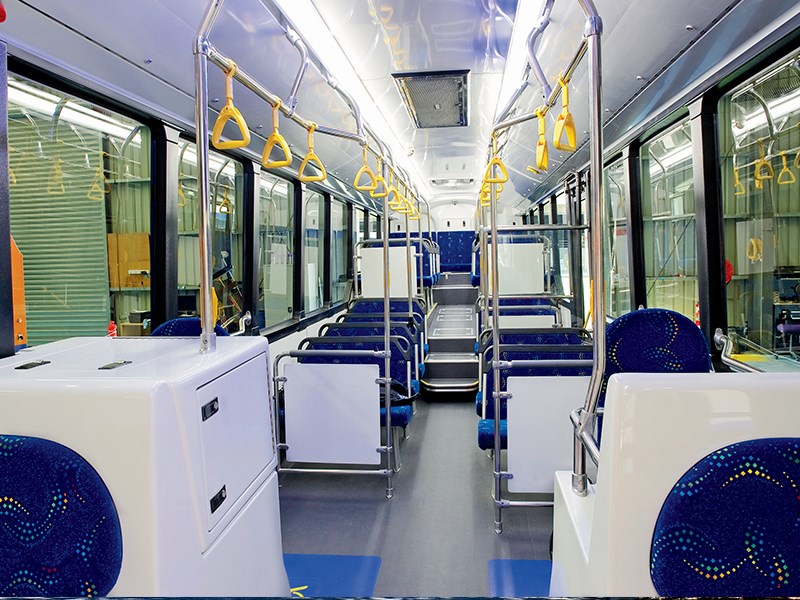 The interior is sleek and modern to say the least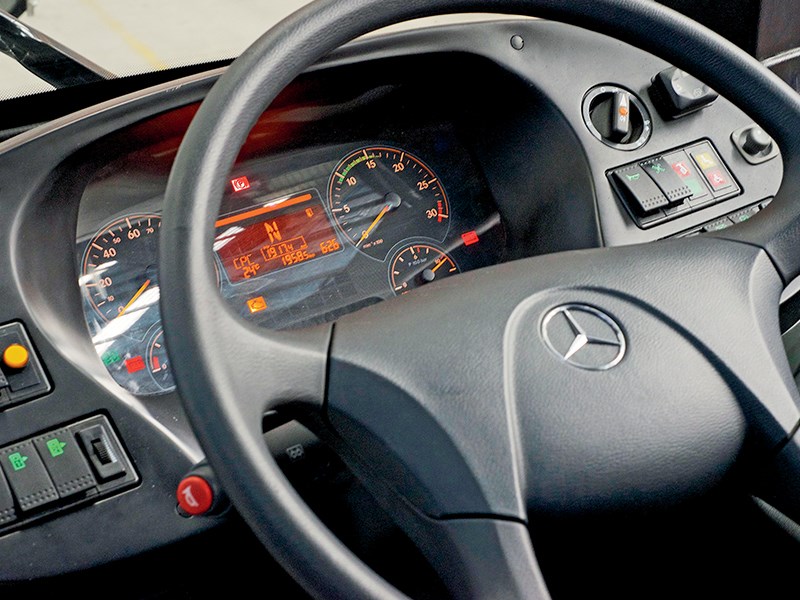 The dashboard is smooth and minimalistic in its design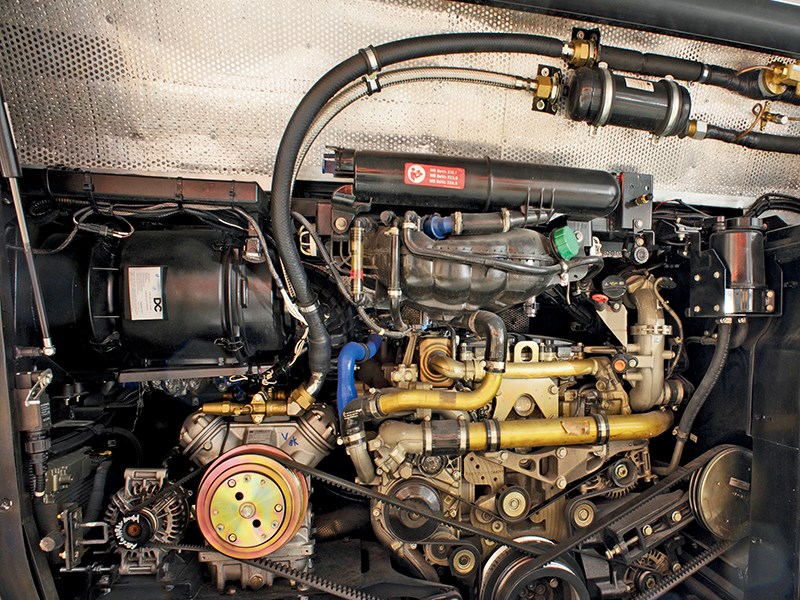 The engine 7-litre Mercedes Benz Euro-6 engine utilises SCR and EGR technology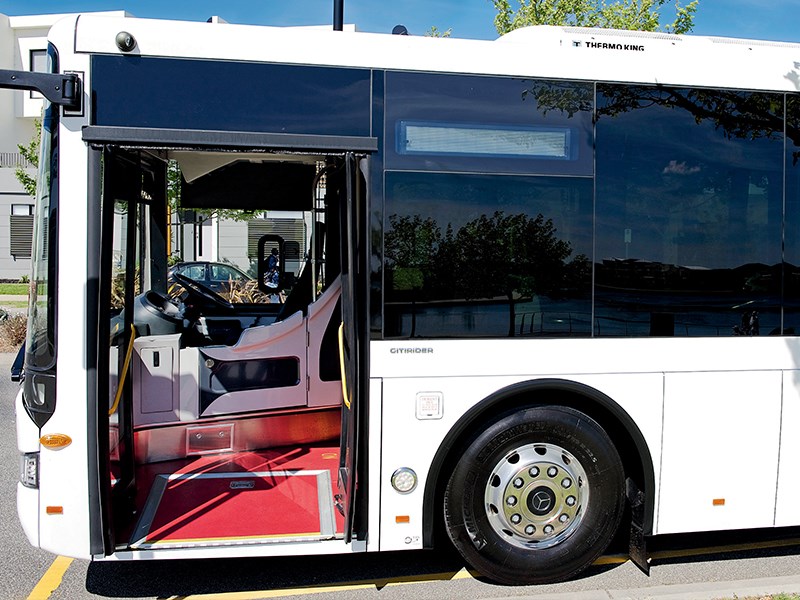 There's easy access for passengers with an ultra-wide double door

Subscribe to our newsletter
Sign up to receive the ABC e-newsletter, digital magazine and other offers we choose to share with you straight to your inbox
You can also follow our updates by liking us on Facebook.